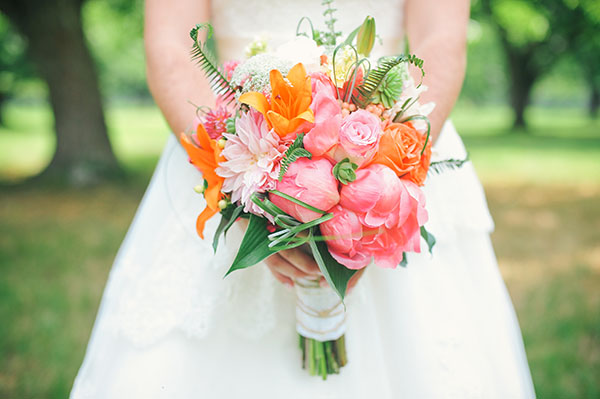 Every time, when I ask a bride for a primary wish, I come to know that any bride wants the wedding day to be the most memorable and enthusiastic one. And they are more excited about their venue decorations. As you know wedding arrangements without flowers is next to impossible. Normally, the flower arrangements and bouquets will reflect the specific taste and personality of a bride. Why spoil it by choosing the wrong option? So here, the article is all about your fantasies of choosing the best wedding flowers which suit your personality and full your wedding day with rejoice.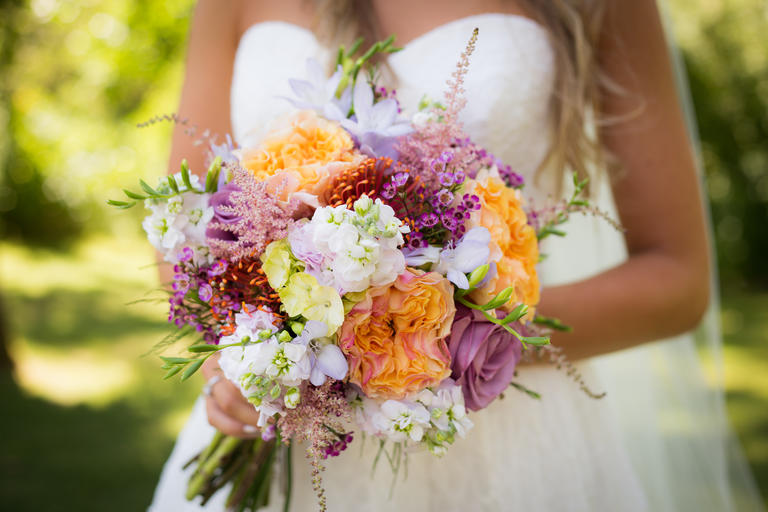 Also, you can go for internet options which provide multiple options to order flowers online even on the same day. You can find Best wedding flowers from moysesflowers.co.uk. Let's see top most wedding flower tips which can be implemented in your wedding.
Do Little Homework Before Scheduling A Meeting With a Florist : Just spend sometime with yourself and figure out your likes and dislikes. You can also take help of internet to get some ideas. Plus, you should learn some basic terminologies like name of the flowers and multiple floral terms, types of bouquets, its arrangements and some other details.
Talk To Other Couples Regarding Florist Selection : One of the best ways to choose a florist is by communicating with newly–wed couples regarding their past experience on florists. If you're consulting a wedding planner or wedding pro coordinator, they have more idea about florists. So you can connect in person and view portfolio of their work. You can read or ask others for reviews, also can browse some wedding magazines. You should make an array of florists name and contact details then shortlist as per the opinion and arrange a personal meeting to understand their work flow.
Sometimes It's Better To Show Rather Than Just Tell : Images describe more than words. Try to show your desires to the florist through some photographs. Like showing your wedding gown image to give him some idea to arrange matching flowers for your bouquet. Or you can show him your relatives or friends past wedding photos to make your wish come true. Keep in mind that your florist will appreciate your interest but don't expect for the exact replicas because artists have their own working style which differs from others. Give them space to work on their own.
Size Actually Matters The Most : If you're a delicate bride then keep your bouquet size petite. Don't let your flowers overwhelm you. And no matter what your fashion choice is, be sure your bouquet isn't too heavy. You can choose fragrant blooms like lilies, lilacs, freesias and jasmine vine for the best moderation.
Recycle Your Flowers : Talk to your florists regarding reusing the flowers. One thing is possible, you can use your engagement flowers in your wedding with the help of florists. Ask your florist about their ability to give used flowers an attractive touch. You also can reuse bridesmaid's bouquet as a centerpiece in your wedding.
Keep Your Guests In Mind : You should keep in mind your guest's area of interests. Visualize your entire plan and choose the centerpiece that is high enough to encourage the atmosphere of wedding. You don't want your table to look empty on your special day, but you also don't want your guests to have an area to cut into their multiple plans.
At last, marriage is undoubtedly a joyous day for any couple. No one wants to spoil that day by being greedy and save some bucks but that really doesn't mean to spend more on unwanted stuff. On your wedding, there are multiple aspects to be aware of plus, you need to be focused on each move. So to get relief regarding wedding flowers, this article is what you're looking for. Let your florist work in his way after pre-looking the above homemade wedding bouquet tips. Happy Wedding!