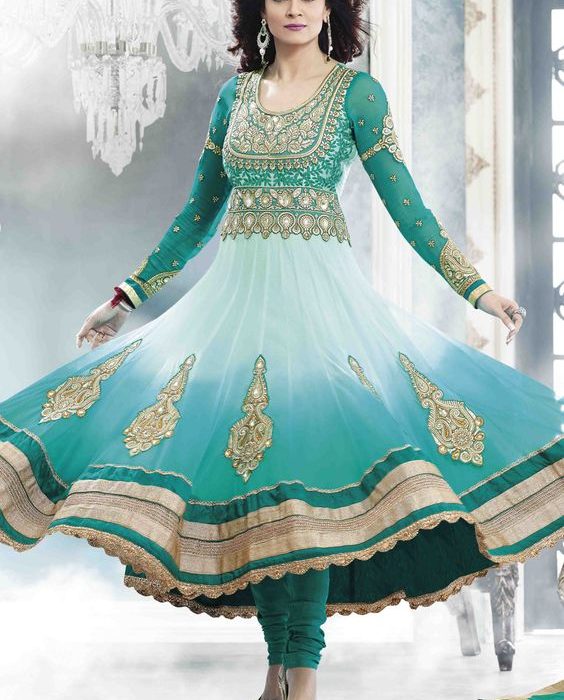 Sarees are a symbol of the Indian legacy that has been worn by women for centuries. These nine yards of fabrics come in designs that embrace both the old and the contemporary. Wearing a saree is and has always been the mark of beauty and poise among Indian women over the years.
India is known for its many designs that are meant to serve the needs of the people as well as a stylish emblem of culture. A saree is a rectangular piece of fabric that is often 5 to 9 yards, which is worn on one's body in several different styles. It is stunningly handy clothing for wear by most Indian ladies, most of their lifetime. Since it is simple and comfort able many Indian women are worn over by it, whereas its usefulness has made it a fitting choice to wear anytime and anyplace.  This is what makes it one of the most glamorous dressings an Indian woman can have.
Customarily a saree is worn by wrapping it lengthwise about the body to make layers and pleats. One wears a petticoat under a saree worn on the waist with a blouse above the waist that has the midriff open. There are about 80 ways that one can wear a saree in India going by the culture of India. Depending on tribe and caste, there are different ways of draping a saree for each of them.
The Kurti on the other hand, is another authentic Indian dress that has evolved over the years. This one is worn with a several accompaniments and has seen an explosion in style and design to match up with fashion trends in the world. Coming in various designs, there are many ways that one can wear Kurtis to suit the function involved.  Like the Indian Saree, Kurti is a traditional Indian dress that has come a long way in fashion.
Kurtis can be won with leggings, jeans and even skirts. Almost any kind of bottom has a kurti that matches with it, making it one of the most popular forms of India today. The fact that designers are incorporating western designs as well makes it a choice of people outside the country as well. Even when considering short kurtis for long skirts there is a variety of designs for one to be able to choose from.
Both these Indian dresses have evolved over the years to keep up with the needs of women for fashion sense. Sarees are no longer a mere piece of clothing as they have been fashioned with an aim to bring out the beauty of the wearer in mind. These two personify the true symbol of Indian culture both within and also beyond the borders of the country. They are no longer mere clothing but stand as a fashion statement of Indian culture at its best. The available designs of the two go to prove that India is still churning out some of the most fashionable clothing of all time.