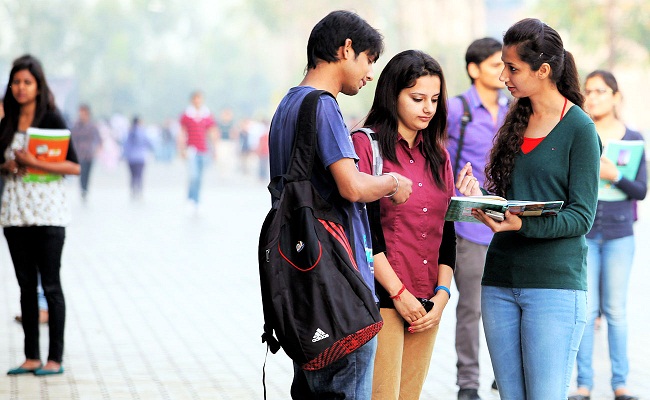 This is an era of IT industries due to which the IT specialist demand is also high. Hence BCA (Bachelor in Computer Application) is the correct option to work in IT sector as a programmer or software developer.
Courses in BCA (Bachelor in Computer Application) 
In this three years of degree course of BCA (Bachelor in Computer Application) the subjects are included with the subjects like networking, data structure, core programming language like" java" and "C", database. Which will help a student to build up their career in IT industries.
Career after BCA
Students who are interested in further studies after BCA can opt for: –
MCA (Master of Computer Application)
MCM (Master Degree in Computer Management)
MIM (Master in Management / MSc in Management)
Master Of Business Administration
Sc IT
G-CAT Masters
PGDCA (Post Graduation Diploma in Computer Applications )
PGDM (Post Graduate Diploma In Management) LAW
Mass Communication Courses
Com
Earn while Learn: – This is the era of job and education. Lot of people continues their study while doing job as nowadays you have the option of distance learning courses. So to make your profile stronger you can do master degree course while doing your job.
Job: – Students who wishes to join job after completing BCA can apply for any IT related posts like programming, software developing, designing, software testing etc. You need to choose the city wisely where you want to join.
Delhi with the utmost opportunity in BCA
Delhi-NCR with a huge number of big and small IT companies also the requirement of IT specialist are high. Hence doing BCA from Delhi-NCR is certainly the correct choice since the chances of campus placements or walk in interviews are high. Also there are huge options of accommodation are available in Delhi.
Since the demands of IT specialist are maximum in Delhi. Hence check and enroll for  best BCA colleges In Delhi.
Basic qualification required for BCA
The eligibility criteria for pursuing BCA are mostly same in all over the country. It is mandatory to full fill the criteria to study BCA.
General Criteria for Indian students
Must be a citizen of India with valid proof
Preference are given to the residents of the state
Some institute have a age limit of 17 years
General Criteria for Indian students
Valid passport
Student Visa
Academic eligibility criteria required: –
Candidate must have complete higher secondary examination or equivalent
Should have score minimum 50 % marks in higher secondary examination
The candidate should have science subjects in higher secondary examination with Physics and Chemistry
Most institute wants Mathematics during higher secondary examination.
It is most important that before enrolling for BCA course in any institutes, candidates should do a proper cross check of few things like: –
Infrastructure of the Institute
Past Records
Kind of coaching provided
Hostel facility especially for students from other states
Transport facility
And the most important the placement record.
Final Thoughts
Candidate should do a proper cross check about the institute about their infrastructure, way of teaching and the most important the placement and the campus visit. Lots of Best BCA Colleges in Delhi also offer MCA course, so candidates interested in further studies should check this also.