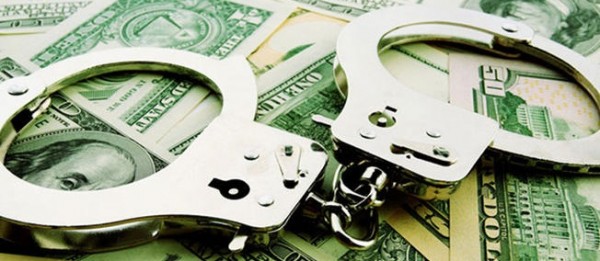 Given the nature of the property market in the United Kingdom, it should come as no surprise to see that the market for rental properties is high and looking to rise. Even though the Government have made changes to stamp duty for landlords and people entering the buy-to-let market, these changes come into effect from April, there are still big concerns about people's ability to make it on to the property ladder. This means that renting remains a very important option for people across the country and with the cost of renting also rising; any people are looking for ways to save money.
Anyone who has any experience or understanding of theft will know that when people are looking to save money or find an affordable option, there will likely be an opportunity for a scammer or fraudster. While many frauds occur due to people being greedy and looking to make a big profit, there is also a growing number of frauds taking place because people are desperate to find viable solutions within their budget. In both of these different types of fraud, the old adage about "if something looks too good to be true, it usually is" rings very true.
Sadly, research undertaken by the BBC in England and Wales at the start of 2016 suggests that rental fraud is on the rise and that it is rising sharply. These scams are based around the work of scammers who offer flats available for rent at a cheap price, usually asking for a deposit to be paid up front. The twist comes with the fact that these fraudsters do not own the property and this means that the potential tenant loses their money. In 2014, there were a total of 2,216 reports of rental fraud made but in 2015, this figure had risen to over 3,000.
Always consider average property prices
One of the offers that was found to be a scam was located on the EasyRoomMate site where an apartment in Kensington was offered for just £700 per month. This is a figure that is considerably below the average rental rate for a property in this part of London. Kensington is one of the most highly desired areas in London and the apartment listed looked extremely plush. The price would have caused many people to be wary about what was on offer but it seemed as though many people were so desperate to find something that they followed up the listing with interest.
A local estate agent referred to the price as "crazy", while stating that it would be difficult to find a garage at this price per month in the local area, let alone an apartment. This is why people need to be sensible when they see options and offers for rental accommodation. If a price is so low, there has to be something wrong with it and it is often down to the fact that fraudulent activity is taking place.
Upon investigation, a woman claiming to represent the owners attempted to convince people to wire over £1,400 which is equivalent to two months' rent to a bank account. Investigation showed that all of the blocks in the property were inhabited, land registry checks showed that the person claiming to own the flat was not the legal owner and when the legal owners were spoken to, they had no knowledge of the property being listed in this manner.
Many types of fraud may appear at the same time
However, in an additional twist to proceedings, it transpires that the information provided by the person claiming to be letting the flat was actually stolen. The identity belonged to a German lady who had her identity stolen, and then used by these fraudsters. This adds an additional layer of fraud, making it harder for investigations to continue and perhaps giving the criminals a greater chance of escaping capture for their criminal activities.
The same investigation found another property on the same site being on offer for a price that was also below the market price. A similar pattern emerged but this time, the IP address of the man letting the property, who claimed to be called Gary and living in London, was traced to a computer in Lagos in Nigeria.
With demand for property so high, it is inevitable that fraudsters will try and benefit from the demand and desperation that people have when it comes to finding accommodation. This style of fraud is becoming increasingly complicated and there is no denying that criminal defence solicitors operating in this area will need to develop a higher level of understanding in a short period of time to ensure that they understand the current market trends.
Andrew Reilly is a freelance writer with a focus on news stories and consumer interest articles. He has been writing professionally for 9 years but has been writing for as long as he can care to remember. When Andrew isn't sat behind a laptop or researching a story, he will be found watching a gig or a game of football.