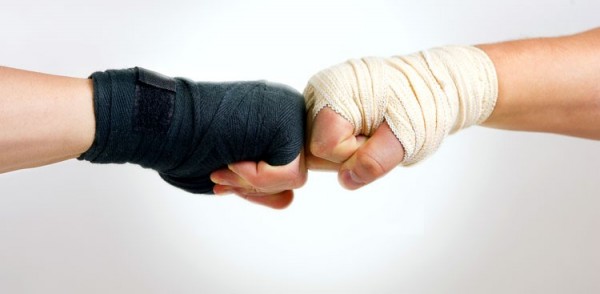 Are you looking to make the New Year your best year yet? This is usually the attitude that people have at this time of year and to be fair, the majority of people start the New Year with the very best intentions. It can be difficult and you may find yourself slipping into bad habits before too long but if you want to achieve success in 2016, you need to take some steps to find out what you need to improve on, and then put the hard work in.
There is no magic formula or secret tips to being a success in life, but you'll find that being focused on achieving success and then taking steps to achieve these goals will help you out.
Evaluate where you currently are
If you are looking to move forward and make changes compared to now, you need to have a base point in your life. The New Year provides the perfect starting point for making changes but to really know where you are, you have to evaluate your life and get to know yourself a bit better.
What do you want to achieve
When it comes to making suitable New Year resolutions, it isn't just a case of what you would like to achieve, you need to know what you are not doing right now and then combine these matters. This is why it is of great benefit to spend some time thinking about your current life and what you would like to change. Would you like to be slimmer? Do you want to be in a relationship or a better relationship? Do you want a better job? Would you like to be more confident and assertive in 2016?
No matter what you want to achieve, knowing your current failings will help you to make changes because these are the things that you will want to work on. If you feel as though you lack confidence, you will find that developing networking skills will go a long way to teaching you that there is no need to be afraid or worried of certain situations. You'll quickly learn that most people have concerns or issues about meeting others and creating a positive impression but you can work on these aspects and before too long, they will no longer be an issue for you.
Start to work on your shortcomings or failings
Getting to work on your failings or shortcomings is the first step to achieving the success you want in 2016. There is plenty of help online and you'll find that telling friends and family members of what you are looking to achieve will be of great benefit. This is because they will offer encouragement and you will not want to let your friends down. This will provide you with an excellent platform to achieve more in life.
Give yourself a lot of small and achievable goals
If you are looking to achieve continued success, you need to be able to see that you are moving in the right direction. If you set yourself a massive goal that is way off in the distance, you may find that it becomes really difficult to achieve what you want in life. This is why it is far better to set yourself small and tangible goals that will go a long way to making you feel confident, happy and that you are making progress.
Challenge yourself on a regular basis
One of the best ways to move forward is to challenge yourself. If you are in the property market, you should look to attend the MIPIM 2016 event in Cannes. A break in Cannes, with its stylish accommodation and glorious beaches will provide you with a reward but the industry event will also provide you with a chance to meet new people and showcase your networking skills.
You'll find that Cannes hosts a considerable number of industry events so no matter what sector or area you work in, this is a destination that is worth looking at.
Take the time to look back on what you have achieved since the start of the New Year
You will find that looking back on your starting point and realising the success and progress you have made is a brilliant way to move forward, so be sure to keep looking back at what you achieved, as this will help you to achieve greater progress.
Andrew Reilly is a freelance writer with a focus on news stories and consumer interest articles. He has been writing professionally for 9 years but has been writing for as long as he can care to remember. When Andrew isn't sat behind a laptop or researching a story, he will be found watching a gig or a game of football.