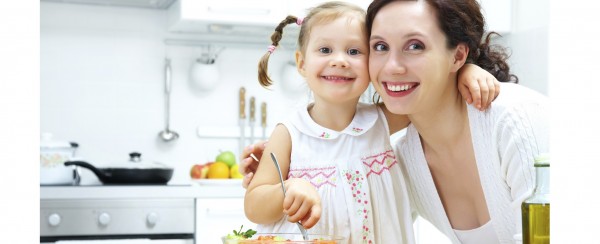 Keeping your children happy and healthy is at the top of every parent's wish list. Cooking for children that have an intolerance, allergy or are coeliac requires careful planning. Getting all of the nutrients that they need to grow into healthy adults is paramount as children with this disease have a higher risk of not absorbing or getting what their bodies need. Here are some top tips for ultimate health and well-being.
Always plan ahead when you are cooking for children that require all their food to be gluten free.
Make sure you explain in detail to your child what foods are safe for them to eat and why, as well as all of the foods that they CANNOT have and why. Depending on how old your child is will depend on the detail you give them, but it is important that they understand what will happen to their bodies if they eat the wrong foods.
Get your child to write down all of their favourite foods in a recipe book, then work with them on how to create the alternatives that are gluten free. This can be anything from homemade pizza, cake and snacks. There are more and more child friendly recipes out there that will aid the transition from 'normal' to gluten free. Research healthy food and comfort food as well as what they can eat if they are away from home.
I don't think there is a child on this planet that doesn't like pizza, so here is a recipe idea for one that is gluten free. Not only is it delicious but they can get involved in the preparation too. All of which are invaluable for lessons in living gluten free.
Gluten free Pizza Bases
3/4 cup Gluten Free All Purpose Flour Mix
2 tablespoons dry buttermilk powder OR dry powdered milk OR Vance's Dari-Free Powder
1 teaspoon Agar-Agar powder (Vegan ) OR unflavored gelatin powder
1 package active dry yeast granules
1 teaspoons sugar OR 1/2 teaspoon honey OR agave nectar
1 1/2 teaspoons cider vinegar
1/2 cup lukewarm water (hot water will kill the yeast!)
Extra tapioca flour for rolling the pizza dough
Gluten Free cornmeal to sprinkle on baking sheet
Method
Preheat oven to 400 degrees.
Then line a large baking sheet with parchment paper and sprinkle lightly with gluten free cornmeal.
Put all of the dry ingredients into a bowl and whisk thoroughly until they have incorporated together.
Then add the sugar or honey or agave nectar, vinegar, olive oil and gradually add water.
Mix everything together on a high speed for 3 to 4 minutes.
The dough should be thick, scoop it out of the mixer and place it onto a clean surface that has been sprinkled with tapioca flour.
Work the dough so that it turns into a large ball, the tapioca flour on the surface will aid this. Continue to sprinkle the surface with flour if needs be. Then cut the dough into two, shape each piece into a circle and roll into circles.
Place each crust onto a baking sheet, sprinkle with corn meal and bake for 5 minutes until the dough is firm.
The pizzas are then ready to top with all of your favourite ingredients, this is a great time to get experimenting with different flavours and ingredients. Bake for a further 7-10 minutes and then a child friendly pizza will be ready to eat.
By Harry Price
Harry Price is a freelance writer from the south coast.  In his spare time, he teaches english to foreign students, and loves to rock climb and train for marathons.