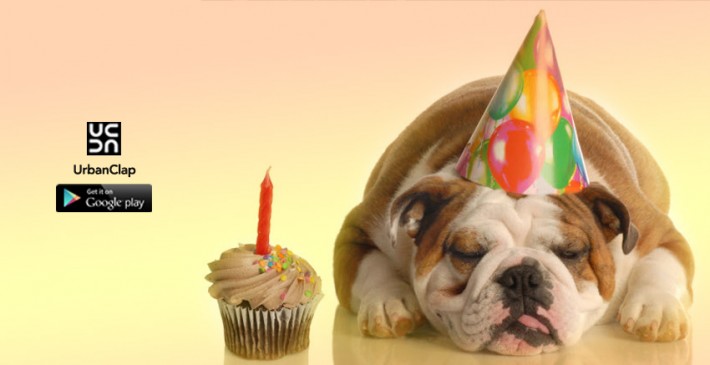 Hot summers is a season when no one wants to step out of the house and wished that they will get all necessary work done at home. Urbanclap owners heard your wish and launched an app in Delhi that provides services from a parlor appointment to a guitar class. God is there to help you out in the disguise of technology where you sit at home tap Urbanclapand feed your requirements in a short span of time you will get a list of trusted services providers from your area. UrbanClap is available in the three cities of the country that are Delhi, Mumbai, Banglore. It started with Delhi and now is providing services in these three cities of India.
It will be your best friend if you are moving to these cities for your work. The app will help you in finding service providers for your house interior designing, Kitchen or house cleaning, pest control to utility services like yoga classes, gym class details, Makeup for a party or a parlor appointment. Think about anything for which you require a service provider and Urbanclap for providerwill solve your problem with a clap only.
When in today's technology world when we can shop clothes, jewelry or even insurance from online stores then why not to hire service providers from the web. It is a market where clients meet the service providers and choose them according to their requirement and affordability. So if you are keen to know more about this app like me. You need to install it on your mobile either an Android or a iOS software based.
UrbanClap is your friend for life and is a great destination for your all requirements. If you are looking for someone who will help you in planning your daughter's first birthday, you can search for some of the best birthday planners on UrbanClap. You need to enter your details on which day and time you require these services, the app will within few minutes will show you a list of service providers who can help you in this. The birthday planner will have its own portfolio and services highlight, you can check and compare the different service providers details and choose best one for your daughter birthday.
I recently wanted to hire a pest control company in Mumbai and I was not in a mood to search on web and call them. So I used the UrbanClap app and entered my requirements with my budget and address details and within seconds I got my service provider. The pest control company's professional reached my home on the decided time in a formal dress and ID card representing them from that particular company. They even called me before reaching my house for a confirmation.
The services offered by them were of great quality and they were professionally trained to handle various pest issues at my house. I was very happy with their well-behaved manner and quality of servicing. Later I thanked the Urbanclap team members for providing such an awesome app that met my needs in few minutes only instead of spending numerous hours on web or with directories to find best service provider of a need. If you have not installed the app till now on your mobile my suggestion is to download it immediately and share your requirements to get rid of daily requirements.