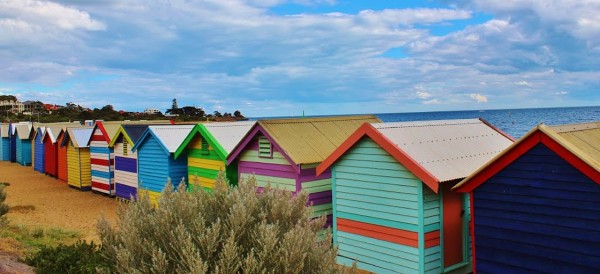 A beach hut in an exclusive North Wales resort is being auctioned for a whopping £85,000. This may seem like a ludicrous price tag to most people, but it has been reported that after a lot of interest the hut is set to easily surpass it's asking price.
Why so expensive?
A beach hut selling for the price of a small house sounds ridiculous, so it begs the question, why is it so expensive? The 11ft x 9ft hut is situated in one of North Wales's beach resorts, and it seems that exclusivity comes at a price. One of the reasons is that it is kitted out to a high standard, with luxury wooden flooring usually only seen inside the home.
The hut is situated on the beachfront of Abersoch in North Wales, which seems to be very popular with people from areas like London. The resort has been described as 'isolated', and that appears to be one of its key selling points. The everyday hustle and bustle of a big city may get too much for a lot of people, so a small retreat on the beachfront of North Wales must seem like an ideal location to isolate themselves for a while.
For those who will bid for the hut it isn't necessarily about what the property is like physically, but how the location will benefit them when needed.
So what do you get for £85,000?
At a glance the beach hut's price tag may seem very steep, especially considering it's made out of plastic. Although the outside is mainly made of corrugated plastic, it does have a 9ft x 8ft wooden balcony outside with steps leading right onto the beach. Which again shows how the location and set up of the hut is a massive draw for people looking for a place to get away. The plastic is actually a good idea – it will withstand the salt and windfor longer than wooden huts.
Along with the balcony it features timber double doors and high quality wooden flooring. The added stability of wooden flooring make the hut a lot more solid, and also gives it a more classic beach feel. This added stability is especially useful considering the huts are right on the beach with the risk of the tide coming in.
With no water, toilets or mains electricity you would think people would show little interest. Again this shows that the increased amount of isolation and feeling cut off from the outside world is proving to be a massive selling point. This hut is one of many along the beachfront, all of which are fetching a pretty penny in auction, some of the larger wooden chalets are selling for up to £230,000. It just goes to show how much people are willing to pay for their own private spot of paradise, well those who are able to anyway.
Beach hut culture is something that is largely unique to the UK. They were first developed as a way for people to get changed in private before an invigorating swim. Today, they are a status symbol, a place to enjoy the seaside, somewhere to store chairs and toys, and a place to entertain friends and even business partners. Beach huts are a wonderful British institution, and the price tag reflects their worth in our society.
Joe Bishop is the director of William Beard Flooring, a leading supplier and installer of herringbone parquet wooden flooring in Essex. Joe has a personal love for wood flooring and thinks that it adds charming character to any home.