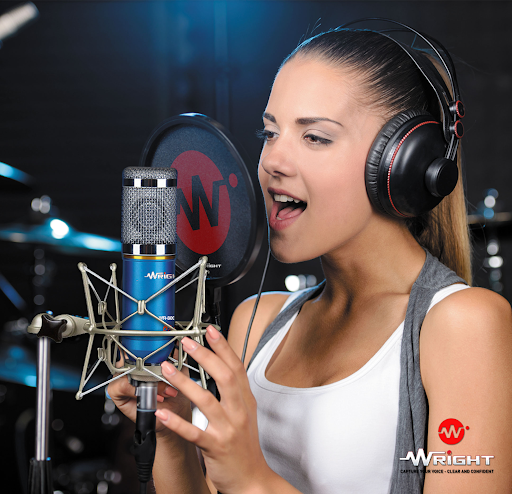 Wireless microphones are considered to be an ideal device in order to maintain the stage perfectly clean as well as offer enough mobility for all the presenters, trainers and musicians too. Here in this small write-up, we have made an attempt to showcase few very commonly used kinds of wireless microphones available in the market.
All these types of microphones are specifically designed to meet any specific requirement for any kind of application. In order to simplify things, we will try to narrow our field of choice only to those microphones, which are most frequently used for any conferences, promotional events, live entertainment and any live sound reinforcement.
Click on https://www.gseav.com/new-orleans/audio-visual-equipment-rentals/ if you need any kind of microphone for an important event.
Dynamic cord microphones
All these types of microphones are relatively inexpensive and also very versatile. They can be much more tolerant to any kind of feedback as compared to other kind of microphones.
They can be a great choice if loudness is your concern. They can also be very tough and can handle high level of sound pressure which makes them suitable for any loud instrument.
2. Condenser cord microphones
One of the most common type of condenser microphones that are used for any event are gooseneck microphones. They have a long, thin and flexible neck, so the name is gooseneck.
They can reproduce sound quite accurately and can pick up distant and soft sounds quite easily. Also, they are much less intrusive as compared to dynamic cord microphones because of their thin design. For speech purpose this can be a great choice.
3. Hand held type dynamic wireless microphone
These microphones have almost the same characteristics like the dynamic cord microphones.
Its wireless technology will allow the user for easily moving around and they can be ideal for passing to the audience while asking questions and are also very firm favorite for singers, comedians and masters of ceremony.
4. Wireless lapel/lavalier microphones
Such kind of microphones are discreet type which can be clipped onto the clothing of the users. Therefore, users will not only easily move around in the stage, but also keep both his or her hands totally free. Perfect microphone for any public speaking engagement.
5. Wireless headset microphones
These headset types of microphones are quite discreet and can be hooked around the ears of the user.  They usually are more accepting for a feedback than the lapel microphones and great for active performances and demonstrations.
6. Delegate/multi microphones
These types of microphones are normally placed on tables that have a button which any user can press for switching the microphone off or on. They are usually ideal for panel discussions and interactive meetings.
They can also be used when you need simultaneous translation too.
7. Lumi connector
Lumi hand-sets are kind of device which has a built-in microphone and are used as an alternate arrangement to multi microphones.
These arrangements have the plus point of being wireless as well as having number of other functions.