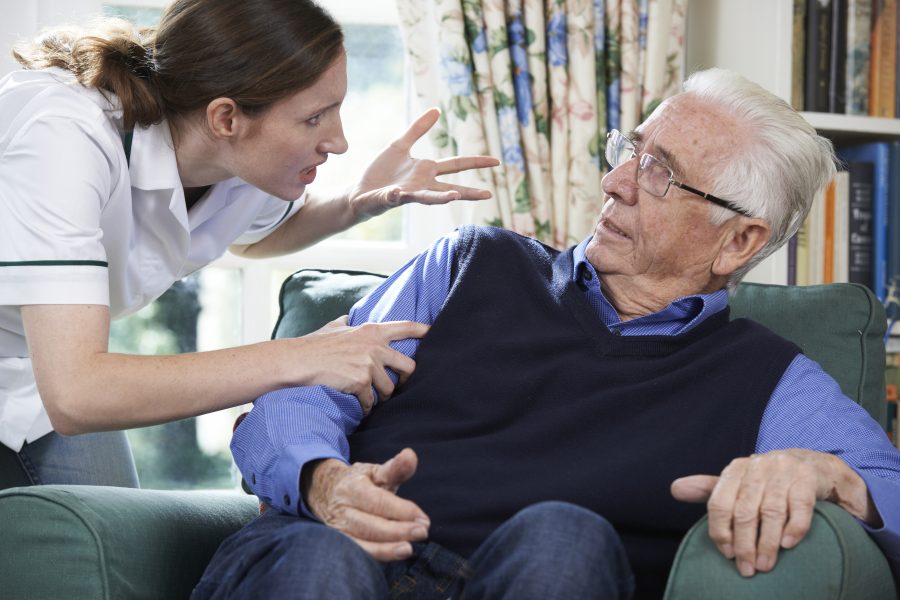 If you are the type of personality to always turn the other cheek and hope things work out for the best, that because you are a good person, the world will return the favor, you'll want to read this article. My name is Alexandria and I have always been that exact person. I had hope in other people to do the right thing simply because it was the right thing.
For individuals to follow through with their words simply because it was their word. For businesses to abide by contracts not because it was illegal to do otherwise, but rather because they were professional. Here I am well into my 40's and I am still that personality type. I don't like to think it makes me nieve, rather I choose to believe that it makes me generally good. And I know there is always good in humanity, even if it's just a small part of them.
I wanted to share a story on how my trust in other people, specifically my trust in the staff at the nursing home I sent my mother-in-law too, was obliterated. My mother-in-law Cassie is and always has been the most energetic, fun-loving woman. The process of even having to move her into a nursing home facility at all gave me the feeling of horrible guilt and sadness because my husband and I were no longer able to give her the constant medical attention she required.
Because this decision was so difficult, I made sure to do months of research before choosing where Cassie would spend the remainder of her life. I made sure to visit the nursing home before hand, inspect her room to ensure she had a good view from her windows, as well as checked on the meal plans and activities provided to keep her both mentally and physically active. All of the boxes were checked and the facility we decided on passed with flying colors.
Over time as I visited Cassie I noticed some bruises on her forearms. I shrugged it off as no concern until the next few visits. Not only were there bruises on her arms, but now they were on her legs! I asked Cassie with a concerned tone how she came about suddenly having so many bruises. Where she was no longer capable of remembering simple events such as whether or not she brushed her teeth this morning or ate breakfast, her response didn't surprise me. She didn't know where the bruises came from.
This made me feel uneasy and I began to keep a closer watch from afar. I made myself more concerned with learning the members of the staff, who worked the day shifts, who worked the nights, who was housekeeping, and who helped with personal hygiene. With constant observation I noticed how short tempered the staff was. Not only with my mother-in-law, but with all the residents. I saw one staff member attempting an elderly man to eat his lunch in order to take his medication. The staff member lost interest in this task and instead removed the meal from the elderly man along with his medication. In anger I went to the staff member and asked for their name and took it straight to the administration office for a complaint.
Not only was this staff member short tempered with the elderly man, but he failed to feed him lunch and tend to his medical needs by giving him his medication. I later learned that this staff member had a record of past violent history and the administrator had them fired after much deliberation. That was the last straw! I was not going to allow my mother-in-law to be entrusted with a facility that let this type of abuse and neglect happen right under their noses. I contacted a nursing home neglect attorney in MN for legal guidance with my case.
If nursing home abuse or neglect is ever a smidge of a concern in your eyes, do not hesitate to take a closer look. Protect your loved ones and get the justice they deserve if they ever fall victim.