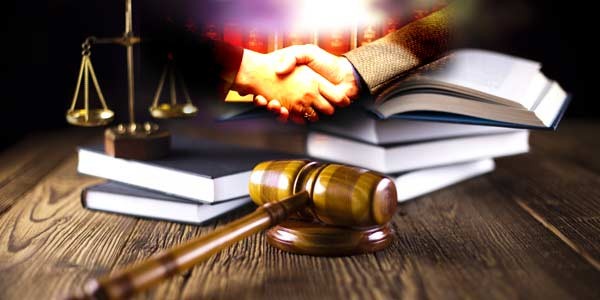 If you are the business owner, you must be undoubtedly investing most of your time in safeguarding your business and how to take it further. As a business owner, you should always do everything you can to protect all aspects of the IP (intellectual property) that you have already created- your business logo, tagline, and identity, just to name a few- under the trademark law, with the help of your trademark attorney.
Registering a trademark can help the public to identify the product and services of your business and puts your competitors on notice that your brands belong to you. But still, there are some misconceptions about trademark law. These misconceptions are quite common and seem to be increasing with awareness about intellectual property. One thing that the world has in abundance is skilled trademark attorneys in simple words, there is a pretty great chance that the trademark attorney you have chosen is highly skilled and has in-depth knowledge that helps you protect your business.
So don't fall for any trademark myth, especially when you have an experienced by your side.
TRADEMARKS, PATENTS, COPYRIGHTS- ALL ARE SAME
This is absolutely false. Yes, copyrights, patents, and trademarks come under the same umbrella of intellectual property, but each of them protects different property rights. A copyright protects the original works of the authorship, and a patent is there to protect an invention. A trademark protects designs, sounds, words, also colors – in order to distinguish the goods and services of a business from their competitors.
YOU HAVE TO GET THE TRADEMARK REGISTERED IN ANY CASE
Yes, trademark registration is very important and valuable for any brand. But do not even try to get trademark registration if the trademark your brand is too similar to someone else's trademark registration or describes your goods or services. By doing this, you are inviting trouble for you.
YOU CAN'T GET A TRADEMARK REGISTRATION- YOU DON'T HAVE A LOGO
Logos can be easily registered, but not without a design alone, or words, or container shapes, and even sometimes hashtags, colors or domain names. Every year there are more than thousands of trademark applications, covering more than millions of services and products are filed in every country. These days brand names are quite important than ever.
YOU CAN GET AN INTERNATIONAL TRADEMARK REGISTRATION
While, this one is practically false, but it's technically true. Don't be baffled as there exists a thing called "international registration" but the truth is that it's something not more than an international application, that can make it simple for business owners to seek trademark registration in other countries. Think wisely and don't be fooled.
CONCLUSION
Before you finally consider registering or choosing the trademarks, it's better that you ignore the above mentioned prevailing myths that surround trademarks. One of the best ways avoid the misconceptions about trademarks is to work with the knowledgeable trademark attorney.