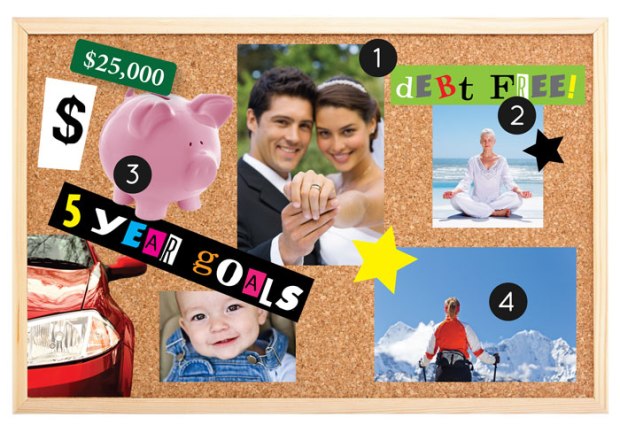 Visualization is the most powerful tool that everyone is capable to and vision board has been scientifically proven that helps in activating our vision power. When we set a vision board on our favorite place, we everyday see it including memorable and inspiring pictures, inspiring quotes or gifts. These have the power to make us feel the same, motivated and inspired to be like them.
Be it students, business folks or artists, nowadays everyone is up with this extremely productive thing that only spreads positivity around you but also helpful in achieving your goals. If you haven't tried yet, then you [probably missing out a great thing. Well, you can even start when you feel to, it sticking to it is the most important factor.
Here are some of the benefits that you will experience right after creating and following the vision board.
It Clears Out your Goals
Whatever you want to be in your life or you dream out be, having a clear goal in your mind is the first and foremost thing that is required. Creating a vision board ideas helps you in clearing out your dream. If you are thinking how is that possible, just hanging up some pictures or having online vision board would prompt you? Then, the answer is simple. Everyone love to admire his/her favorite moments and people that inspires them to pursue, that's what vision board is all about.
You get to know your Intention
Everything starts with an idea and the second most thing is that intention to make that idea happen in real. Having a vision board in your life activates the power in you that creates idea. Having a daily habit to follow up your vision board or making it more attractive, strengthens the power of intention that will be helpful in achieving your perspective goals in your life.
You Become More Creative
You experience many things in a day and setting them into your vision board, makes you more creative to think innovatively and pursue your work. When you have a settled information and idea that what you want to do, brings quality in your work and that's what vision board bring on the table.
Keeps you Motivated
New things, pictures of your favorite person and place, keeps you motivated towards life and make it better. You would definitely love to modify your vision board in a most attractive way and keep on adding your experiences in the form of pictures and quotes will motivate to achieve your goals.
So, give your life a positive turning point and start initiating the positivity by creating a productive vision board.