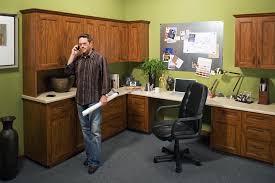 An office in a commercial building needs to have a functional and comfortable layout for both the people who are visiting and the employees. There are quite a few ideas to follow so that you have the best of both worlds without forfeiting the space that you need to get work accomplished during the day. A commercial office space interior design company can often help with everything from arranging the desks to adding colors that will stimulate the mind to allow for more work to get done during the day.
The conference room has usually been an area of the office that features a large table and chairs along with a board of some type where ideas can be written. Many offices are now combining the conference space with the work space to save room in the building. The design makes it a bit easier to bring the ideas from working to the people who are present for the conference instead of moving all of the information to another room.
Wide work spaces allow for easier movement from one desk to another in case someone has a question about a task that needs to be completed. There are fewer dividing walls, which means that there isn't as much privacy in the office. A solution is to use acoustic tiles that have a wavy design. They will help to absorb the sound in the room so that the open space design will work as it should.
A relaxed atmosphere is becoming commonplace in commercial offices. Employees sometimes work better when there are couches or armchairs to sit on instead of being behind a desk all day. Instrumental music that floats through the offices can also be a benefit for employees. When designing the commercial office space, allow for natural light to shine through as much as possible. A bright environment usually puts people in a cheerful mood, and if they are cheerful, then they will want to get as much work done as possible. Paint in brighter colors with bold designs can have the same impact, giving employees different scenery to enjoy aside from plain white walls.