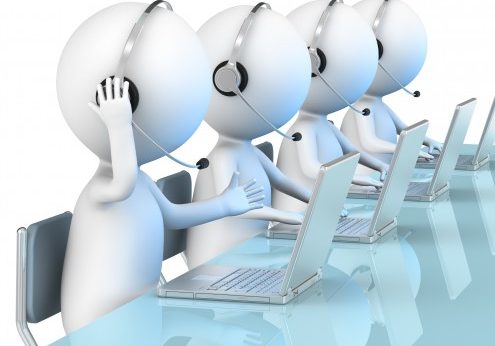 Do you know what's more important for organisations of today, Customer Acquisition or Customer Retention? If you are thinking 'Customer Acquisition' then you need to update yourself with the latest management practices being performed by most of the well-established businesses all around the world. Customer Retention has quickly become the new buzzword for companies, big or small. Many studies have proved that a successfully retained customer brings in more business to an organisation in the long-run by making repeat purchases. And for a customer to make repeat purchases from you, he needs to be completely satisfied with what you are offering.
Take the e-commerce giant 'Amazon' for example, they claim themselves to be the world's most customer centric organisation and look where that has taken them to! Amazon, today, is one of the biggest companies in the world and it's CEO Jeff Bezos will soon dethrone Microsoft owner Bill Gates and is about to become the world's richest man.
Which brings us back to the main question – how do you successfully retain customers? By providing them immediate support when they are facing issues with your product or services, taking feedback and implementing it and much more. While there are many ways to show exceptional support and care to your valuable customers, nothing beats the traditional IT helpdesk support services which has continued to prove its mettle time and time again.
There's no denying that IT helpdesk support services has evolved over time. From being just a email or calling process a few years back, organisations have come to realize that they need something faster than that to provide seamless support. Today, more modern methods have come to play in providing customer support such as a helpdesk ticketing system, live-chat & FAQ's.
The main objective of any company's customer support system is to satisfy their customers and that's exactly why you need it too, after all customer is the king and you need to treat them that way to remain competitive! Apart from increasing the number of your satisfied customers, a good IT helpdesk support system benefits an organisation in some other ways as well –
1. Quality Improvement
By receiving negative feedback or complaints from customers, an organisation can identify the areas of sub-parness in their product or services and work on it accordingly to deliver a better product.
2. Enhances Productivity
With a customer support department handling all the customer's hindrances, other employees of an organisation can focus on what they are supposed to do rather than going out of their way to provide technical support.
3. Systematic Fixes
In absence of a system for addressing technical problems, an organisation is left trying different solutions to that specific problem at random. This method of fixing problems is inefficient and time-consuming. IT helpdesk support takes a systematic approach to solving issues, which saves time and effort and gives you a tested permanent solution to a problem that you may face again in the near future.