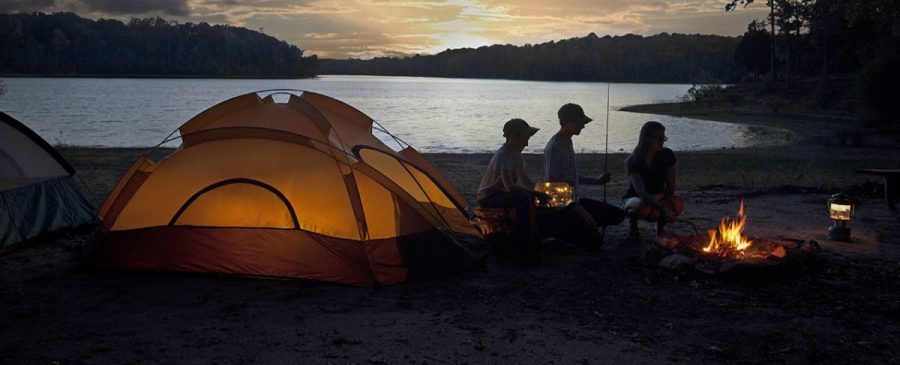 Going on your first camping trip? Packing for your trip is one of the most important factors that you need to consider to ensure a comfortable and hassle-free camping trip. Indeed, while staying in the wilderness, you might not need a proper assortment of clothing or footwear like the other vacations. However, you might still need a few essentials that you must not forget. In case you forget to pack something, you will probably end up having a difficult or uneasy camping trip.
Before you head out, go through this checklist to ensure that you have everything in handy while on your camping adventure:
First Aid Kit: Scratches, burns, bumps, or cuts –one of these will definitely happen while you are on an active camping trip. Therefore, making and carrying along a first aid kit is one of the most important camping essentials that you need to pack along. Do not ever try visiting your campsite without a proper first aid kit in your backpack.
Pack of Matches: Unless you are trained to be a veteran scout, there would be moments in your camping trip wherein you might need to start a fire. A proper camping trip cannot be imagined without a camp fire as it is needed to ensuring the regular supply of food and warmth during colder nights. In addition to this, camp fire also tends to keep the wild animals at bay from your camping area. Therefore, it is essential to buy matches in bulk so that you do not fall in short of it.
Rope: Rope offers a myriad of useful applications at a campsite. This is highly useful when you wish to tie several knots during your camping trip. You can use the rope for making a clothes line for drying out your wet garments, hanging your coolers from a tree branch at night, creating a proper shelter, or even creating a swing-like fun element at your campsite.
Lantern, Headlamp, or Flashlight: While out in the dark during your adventure trip, you would need proper lighting to ensure that you do not stumble into anything or fall into trouble. Therefore, it is vital to carry a lantern, headlamp, or flashlight in your camping essentials box. Most of these flashlights are small and easy to carry around. Moreover, these can also be fitted easily into your backpack in a small corner.
Maps & Compass: With the recent technology, you have GPS on your smartphone. However, if you decide to go to some remote location for your camping, then even GPS might not function properly. As such, you might need maps and compass to get directions in the wilderness. Indeed, during your fun adventure trip, you wouldn't wish to lose track of the desired path. Therefore, maps & compass form the significant navigation essentials while you are on your camping trip.
Cargo Shorts: Comfort is another important factor that you need to consider while you are on your camping trip. You might have to do a lot of activities while on your adventure journey. As such, you wouldn't want to be stuck in tight and uncomfortable clothes. To ensure your ease of moving and lying around with much ease, cargo shorts are the best options to carry or wear on your trip. You can buy comfy cargo shorts from a list of online shops like Amazon, Flipkart, Bewakoof, and so more at highly reasonable rates.
Wish to ensure a hassle-free camping adventure? Take a note of these camping essentials that you should not miss out while heading out. Have fun camping!