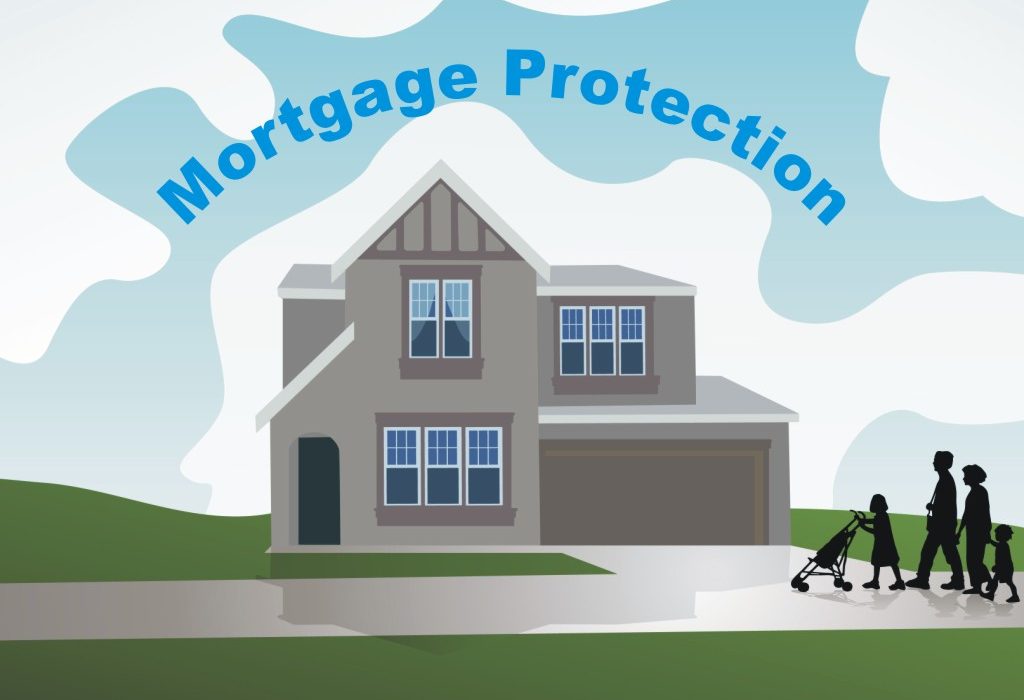 If you own a house and are unable to make payments on your mortgage due to illness, the loss of job or another reason beyond your control, mortgage protection insurance is there to help you out. Here we look at the reasons behind it and how it can help you from losing your home in the worst circumstances.
For most people their mortgage repayments are their biggest monthly outgoing within their finances and that is why it is such a risk to your home and living conditions should you be unable to make those payments for whatever reasons. Mortgage protection is a specific type of insurance that deals solely with this facet of your finances and ability to pay the lenders for your home.
The Types of Mortgage Protection Insurance
If you are unable to work a mortgage protection insurance will be able to pay you a set amount of money per month for a set period of time, usually up to two years. There are three types of mortgage protection insurance that you will usually find available to you, these are:
Unemployment Only (You are only covered on this policy if you are made redundant)

Accident and Sickness Only (You are protected if you have an accident that causes serious injury or you have a long-term illness)

Accident, Sickness and Unemployment
You have the flexibility to choose how much payment you will receive in the event of each policy. So you can choose to just cover the cost of your mortgage repayments, or to cover the cost of other bills on top, as well as to cover a percentage of your salary.
Costs of premiums do depends on your age, cost of repayments on your mortgage, the type of occupation you have and the features of the policy you choose to take out. It is worth investigating further when looking at a number of mortgage insurance policies to see the exact premiums you would be expected to pay.
Features of Mortgage Protection Policies
There are a few insurance policy features that are likely to be included and it's best to be aware of them before signing up. These can include:
Exclusion Periods – Most policies won't cover you from the beginning of your mortgage policy. These usually vary between 30 and 180 days before you can claim on them. There will be a longer period for unemployment to ensure people who know they are going to be made redundant don't take out a policy just before.
Waiting Periods – Similar to the exclusion period, some policies will enforce that you cannot make a claim against unemployment or illness for a certain period of time. So if you have become ill on the 1st of the month, you would have to wait until the 1st of the next month before making a claim.
'Back –to-Day-One' Policies – There are more expensive mortgage insurance policies that allow you to take out a policy that ensures you are paid out from the first day you are ill or unemployed. You would receive your first payment a month after your claim is accepted.