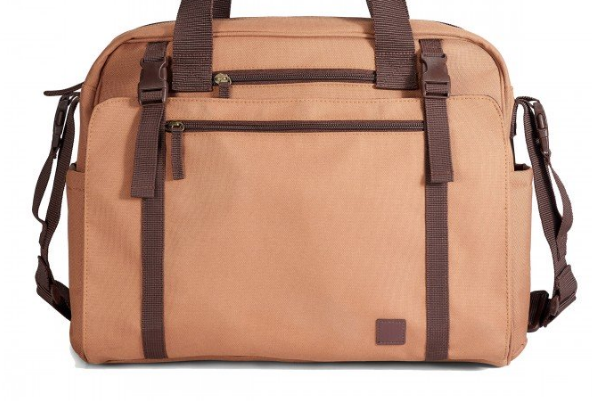 When it comes to carrying yourself with style, it is not only women who are investing in the latest trends. Men are not much behind in the run. Cool messenger bags for guys are one such style statement which can lift your look if you know what to pair with what and when. Let us look at the current pieces which are trending on the runway. There are a lot of options to choose from depending on your style preference, so go ahead and steal the show.
Messenger bags are one of the top trends in the market and a hot choice among men when it comes to carrying a bag with style. The good thing about these bags is that you can get them in varied shapes and sizes creating a different look for yourself. These cross body bags can have different names based on slight differences in their appearance.
Man satchels are one of these styles, these are more structured in shape and appearance. They give you a sharp and edgy appearance. The plus point is they add to your professional look when paired with formals, but are also capable of going well with your casual attires.
Tote bags are other refined addition to the league of messenger bags. These are spacious like backpacks but with more chic as they are more structured to give them a bit more stylish look with an added edge. So you can choose this one if you want your bag to be extra spacious, yet maintain the style statement.
Messenger bags are more versatile than other options like backpacks as they have scope in both formal and casual setting. Also, they are more loved for their easy access, as the name itself suggests. Due to these perks, a messenger bag has been a popular choice among men in terms of creating a style statement. When stepping out, if you are a bit more careful in putting up your look together, it can help you make a lasting impression. So always try to get the whole ensemble right, starting from the clothes to the shoes while you dress up. Remember each component of your clothing compliments each other, and a flaw at one of them can cost you with the whole look getting ruined.
The material of your messenger bag pays a big role in deciding with what you can pair it with. Leather ones are considered more for a professional look, whereas canvas ones are a better choice for a more casual look. So set your priorities before you choose the one for yourself. The market has numerous options in messenger bags, so there is no dearth of variety when it comes to experimenting, which again makes them popular among the male brigade. So if setting a style statement is what you want, do not think much and grab one of these now.
Conclusion
There is no end to the experimentation when it comes to adding an edge to your look. The more you experiment the more you discover what works for you. The same goes for your bags when you start looking for options. You will be surprised by a number of options you will get in this category of cool messenger bags. So get going and grab one for yourself!