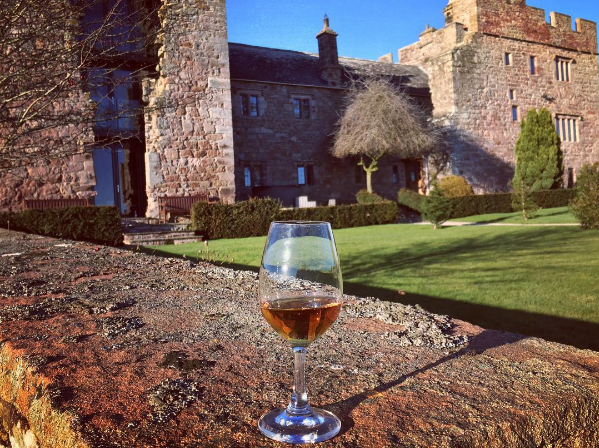 As the southernmost island in the Outer Hebrides, Islay is a weather beaten island harbouring around 4,000 people – about a quarter of whom speak Scots Gaelic – and a significantly larger number of sheep. While the islands main industry is technically agriculture, in reality it's best known for it's Islay whisky. Some of the distilleries on the isle have been operating for more than 200 years.
Islay whiskies are, almost without exception (looking at you Bruichladdich), big on flavour; these drams are bold, defiant, and very much an acquired taste. If you are looking for a light, smooth, silky whisky, look elsewhere. Islay whisky has a reputation for being a "peat monster", in reference to the peat – combustible dirt, almost like early stage coal – that covers most of the island. The peat fuels the fire that roasts the barley used in the malt-making process, which in turns the whisky with it's distinctive flavour, reminiscent of a seaside campfire or a long week at sea on the fishing boats: smokey, a slight hint of salt and seaweed, earthy tones, and a slight medicinal tinge.
Having said this, Islay whiskies aren't just peat and smoke and firey, tastebud killing madness. The distilleries display a fantastic variety in their malts, with subtle and not-so-subtle distinctions between all of them. At present, there are only 8 distilleries active on the island, but each produces a unique and distinctive whisky; in many cases, they produce more than one.
Without further ado, let us have a look at some of the Islay whisky that comes off the rocky isle.
Islay Whisky – Bunnahabhain 18
Bunnahabhain (pronounced "buhn-ah-HA-vhen") has, until recently, been one of the quieter competitors to produce Islay whisky. The reason for this is simple: it's Islay whisky was used for blends for the other distilleries.
These days, however, Bunnahabhain is a powerful force in it's own right. The Bunnahabhain 18 is a great example of the change; in recent years it has lost it's caramel colouring and chill filtration that were used to make it look more appealing. The result is an Islay whisky with so much more character, one that has gone from good to great.
The Bunna 18 is matured in a mix of barrels that have held both sherry and bourbon. As a consequence, it's a near bottomless well of intense wine and raisin flavours, along with a caramel sweetness and nutty undertones. There is also just a hint of smokeyness, as the Bunnahabhain whiskies are known for being lightly peated, and the quintessential Islay whisky flavour of sea spray. Quite simply a delicious and accessible style of Islay whisky.
Islay Whisky – Lagavulin 16
If there were a whisky that embodies the essence of Islay whisky in a dram, it is this whisky. The Lagavulin 16 (pronounced "lah-gah-VOO-lihn") showcases exactly what Islay whisky is all about. It has a slightly sweet and woddy opening, quickly followed by the punch of dense, pungent peat and campfire smoke. To me, there's also a hint of wet sheep wool, but that may just be my brain playing tricks.
If you leave the nip to linger on the tongue, you will quickly identify notes of iodine and seaweed. This is as close are you're going to get to being on the rocky shores of Islay without actually walking along it's shoreline. That said, the Lagavulin 16 is not all seaweed and seaspray. Beneath the surface lurks the dark fruit flavours of tart plum and dried apricot, with luxurious coffee and dark chocolate notes on the finish.
This behemoth of an Islay whisky is not for everyone, but if you get past the initially high flavour barriers, it is a divine uisge beatha (try and attempt that pronunciation without my help).
Islay Whisky – Laphroaig Quarter Cask
To finish with another household Islay whisky name, we take a look at the Laphroaig Quarter Cask. While Lagavulin tend to stick to the tradtional expression of Islay whisky, Laphroaig (pronounced "lah-FROYG") tends towards the experimental. There are new bottlings of Laphroaig bottling up faster than you can say "slainté" (SLANJ, Gaelic for Cheers"), each one with different methods and lengths of aging.
The classic Laphroaig 10 is another stable of many whisky collections, either in bars or private residences. The Quarter Cask, however, is something magical. After aging in standard sized bourbon barrels for 5 years, the whisky is then transferred to a barrels quarter the size to finish, hence the name.
The theory is that by putting more of the whisky in contact with the wood, it will age faster. For many whiskies this results in a raw, harsh, unbalanced feel, but Laphroaig manage it beautifully. The result is a exciting, vibrant malt quite unlike anything that has come before.