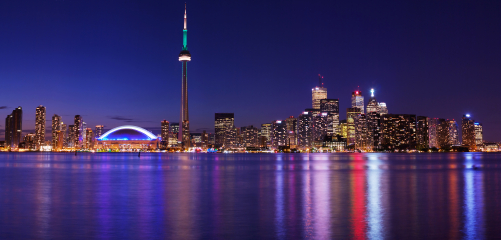 Imagine being able to start a new life somewhere. But where? One of the best places to move is Canada. Yes, Canada. The Federal Skilled Trades Program (FSTP) is how you get in, but the process isn't a cakewalk. You need to be eligible and you must intend to live here permanently.
How To Qualify
The FSTP only accepts 3,000 applications per year. Even then, applications are only considered between May 4th and April 30th. Of those 3,000, no more than 100 new applications for certain jobs will be approved, though there is no sub-cap for other skilled trades.
To be eligible, you must plan on living outside of the province of Quebec (this province has its own policies and procedures for choosing skilled workers). You must meet the required levels in English or French – i.e. you must have a minimum proficiency in speaking, reading, writing, and listening to either language.
You must also have at least two years of full-time work experience in a skilled trade within the previous five years. Alternatively, you may be eligible if you have an equal amount of part-time work experience. You must meet all job requirements for the skilled trade you're applying for according to the National Occupational Classification (NOC). Finally, you must have an actual offer for full-time employment for at least one year. Full-time work is at least 30 hours of work per week or an equal amount in part-time work.
You are automatically disqualified from coming to Canada to work if you've been involved in any criminal activity, human rights violations, or if you've ever been involved in any organized crime. You may also be inadmissible for health, financial, or even national security reasons.
How To Apply
First, you must get an application package. Fill everything out, sign the forms, and submit them to the Centralized Intake Office in Sydney, Nova Scotia. Don't forget to pay the application fee and related fees for a medical exam, police certificate, and language testing. These fees will be returned to you if your application is denied.
What To Do After Your Application Is Accepted
Once you've been accepted to work in Canada, it's time to think about health insurance. In Canada, all citizens and permanent residents are eligible for health insurance. The Canadian system is set up to respond to peoples' needs for care rather than their ability to pay for it.
Companies like www.Kanetix.ca can contract with your employer, but you also have access to public health insurance. The public insurance system in Canada allows you to obtain basic healthcare services without a direct fee for service. Services are paid for through your taxes. When you use health care services, you just show your health insurance card to a hospital or medical clinic.
That doesn't mean that you'll get the same service in every territory or province. Each one has different restrictions and services. The medical care your province or territory offers might not be available in other provinces or territories. Be sure to apply for public insurance as soon as possible. Then, apply for any healthcare coverage your employer offers.
Robert Conway moved to Canada many years ago to start a new life. Now retired, he likes to spend his days photographing landscapes, and his nights blogging on the Internet.