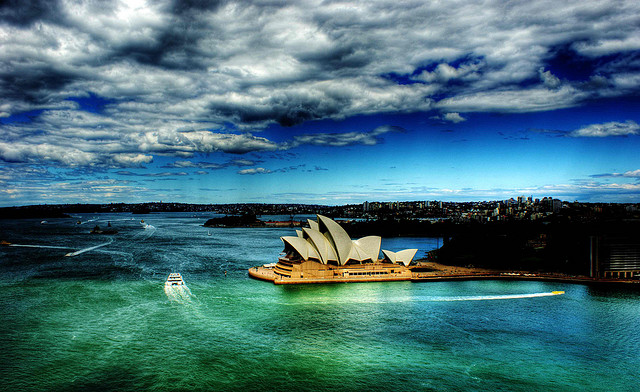 It is said that Australia is the land of dreams. It is full of coral reefs, scorched red deserts and rain forests. It is a dream destination for many. This smallest continent of the world is the largest island and one can get to see a great wildlife show here.
But to visit this continent, one has to apply for a tourist visa for Australia and once that is cleared; one can go and visit this spectacularly beautiful place full of multicultural cities and natural wonders. Here are a few places which one should visit when they are in Australia.
Sydney Opera House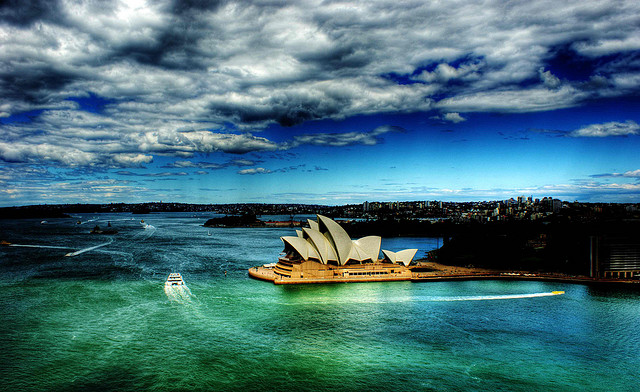 When one mentions Sydney, the first thing that comes to one's mind is the Opera House. This place is shaped like huge shells and this famous building is also labeled as the UNESCO World Heritage Site. Also the location is stunning. One can see water surrounding this place from the three sides and there is a Royal Garden to the south. A Danish architect made this and the construction was finally completed in 1973 after a lot of hazards.
Great Barrier Reef Marine Park
This place is also a World Heritage Site and it is visible from the outer space. The Great Barrier Reef Marine Park was established in 1975 to protect its fragile ecosystem. This includes more than 3,000 coral reefs, 600 continental islands (along with the beautiful Whitsunday group), 300 coral cays and an inshore mangrove island. This is one of the seven wonders of the natural world, and the park stretches for 2,300 kilometers along the state of Queensland. It stretches at Australia's east coast. Diving and snorkeling are the best things that one can do here. Here, one can get to see sharks, tropical fish, dolphins, rays, turtles and giant clams. One can also see the reef from underwater viewing stations and from glass bottom boats if they are not comfortable in scuba diving.
Uluru-Kata Tjuta National Park
It is said to be the most photogenic natural beauty of the place. The word 'Uluru' means shadowy place and it rises to a height of 348 meters from the surrounding plain area and the bulk of it is hidden beneath the earth's surface.
Sydney Harbour Bridge
Another beautiful place which is a must visit in Sydney. This place is also known as the coat hanger and it is the largest steel bridge in the world. This was completed in the year 1932, which is 40 years before the Sydney Opera House. It rises 134 meters above the harbor and the bridge spans 500 meters; connecting Sydney's North Shore to the central business district. In addition to the pedestrian path there are two railway lines extend over the bridge and eight lanes for road traffic.
Blue Mountains National Park
This place lies 81 kilometers west to Sydney and one can do a day trip here from the city. It is a stunning place filled with rock paintings and hiking trails.
For Australian tourist visa for Indian citizens one has to fill up a visa form and then apply to get the visa to visit Australia.