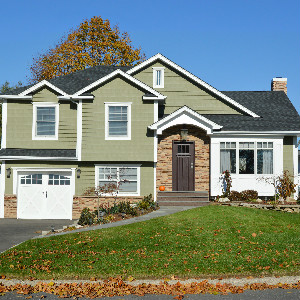 Real estate market has become extremely competitive these days. With the type of financial issues individuals are facing today, it is extremely difficult to find a potential buyer who can pay the expected amount as well as close the deal fast. However, here are a few tips which tend to work for many sellers. Keep on reading to know these great and easy tips…
Tips to Sell your House Fast
Price it right
If you ask two different individuals how to price your property, some will say keep it underpriced and others will recommend you to overprice. Well, in order to decide the right price of your property, it is ideal to contact some local real estate agents. They can help you determine how much your property is worth and also give you the prices of other comparable properties in your area.
Be the bank
 Mortgage rates are rising rapidly making it difficult for individuals to purchase properties. Well, in such a scenario, if you become the bank yourself, you can attract many potential buyers. Finance the deal yourself. Take monthly payments from your buyer and offer a low interest rate. This way it will be a win-win situation for both the parties. The buyer gets a house with low mortgage interest rate, whereas you get the additional interest amount. However, this is workable only if you are selling an additional property or are in a condition to accept part payments.
Attract buyers by staging
It is always necessary to present your house in the best possible way. You can involve a home stager to do so or can make some efforts yourself. Some of the recommended tips to follow are:
Paint your ceilings white to reflect more light
Deep-clean your house
Clean your window glasses and remove all screens to make sure there is ample of natural light
Clear all walkways
Fix the all the doors, windows and cabinet doors and ensure they are easy to operate
Re-arrange your furniture and if necessary remove some to make your rooms look bigger
Clean all the trash cans and hide all the personal items from bedrooms and washrooms
Put some fresh flowers in the bedrooms, living room and wash rooms

Select a proper time to make the sale
It is believed that spring and early summer are the best time to sell your house. This particularly implies on election years. Elections could possibly affect the prices of real estate and hence sell your house before any sort of wild speculations starts affecting buyers.
Lastly, to close the deal faster you can always depend on cash buyers. These buyers are property investor and they have good amount of cash on hand ready to invest. They make you an offer within a day and can close the deal in as little as 7 to 10 days. Compared to traditional methods and buyers, working with cash buyers is both easier and quicker. To know more visit ibuyhousesboise.com.