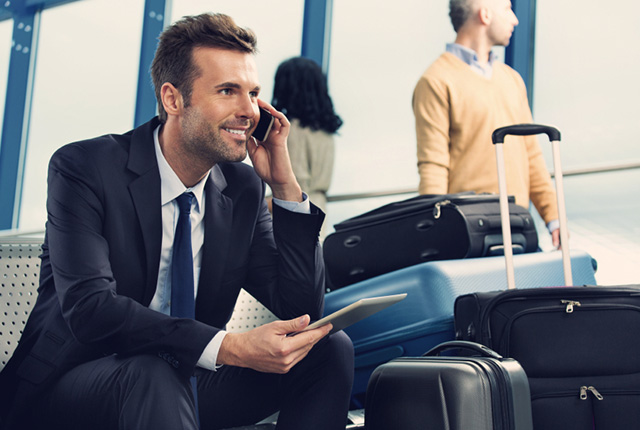 Planning for a vacation can sometimes be a time-consuming process. Thankfully, because of the internet, a lot of the tasks associated with planning and booking a trip can be done online. The same can be said about purchasing necessary travel insurance for your trip. Though purchasing travel insurance may not be needed for all travellers, it is definitely something you will want to consider in case something goes wrong with the departure or during your trip. Here are a few basics on what a good travel insurance plan will provide, and some of the great benefits of using an online company to get the best coverage for you:
What Should Be Covered?
Before getting into the basics of what any good travel insurance plan should cover, it is important to explain that travel insurance is certainly a great way to provide peace of mind while on vacation. Misfortunes while travelling are definitely something that can happen, though the decision to purchase travel insurance is wholly a personal choice. Consideration of the options and itinerary must take place in order for you to decide if you need it for your trip or not. With that being said, there are a few important things you will want your travel insurance plan to cover.
Cancellations, Delays, and Curtailments
Having your dream vacation cancelled, delayed, or shortened through no fault of your own is one of the more common reasons people purchase travel insurance. The reason for this is because it is perhaps one of the more frequent ways trips can be ruined. You simply never know when bad weather or any other misfortune that might cancel, delay or shorten your trip may happen, and it's best to be covered in case of these instances.
Any good travel insurance policy will cover your vacation expenses when you have to cancel, delay or shorten your trip. Most policies will cover the accommodation and travel costs associated with these issues, but it's advisable to make sure which situations will be covered, because some terms and conditions may be different from others.
Medical Costs
Obviously, any good travel insurance policy should provide extensive coverage for any emergency medical issues suffered while traveling. Again, it's important to fully understand what exactly is covered in your plan in order to make sure you won't be left without the options you need to ensure your health and safety.
This type of coverage should also provide payment if your medical emergency requires you to be flown back to your home country. Unfortunately, there are travel destinations in this world that simply don't have the medical facilities or expertise to treat some conditions properly. When this is the case, your travel insurance policy should pay for your trip back home, and the travel and hotel expenses that may be needed.
Lost Baggage and Liability Coverage
Last, but certainly not least, any good travel insurance policy should cover any lost, damaged, or stolen luggage, and also any personal liability expenses that may occur. Coverage for your luggage is rather self-explanatory, but personal liability is coverage in the case of accidental injury to someone that may have been your fault during your travels. It will also cover damage to someone's property that you may be responsible for. This can be helpful because car accidents, falls, and other accidents where you may hurt another individual, or damage their property, are misfortunes that may arise.
What You Should Know About Purchasing Travel Insurance Online
There are many great ways to learn about and compare various travel insurance rates online. Perhaps one of the best ways to get all the information you need about this process is to check out the "Medical Travel Compared" guide to buying travel insurance online. There is certainly a wealth of information there, but here are some great benefits you will notice when shopping for travel insurance online.
Convenience
Studies have shown that the majority of people who purchase travel insurance do it just a couple weeks before their trip. Though this may not be true for all travellers, those who wait until the last minute to purchase travel insurance will certainly benefit from using one of the many online travel insurance sites that sell policies online. You would want to avoid having to do this at the last minute, because not all of these sites will allow the entire process to be done through their site alone. Many companies do provide this service, but sometimes things need to be faxed or mailed to the insurance provider in order to get the coverage you need.
Purchasing travel insurance online also allows for the quick and convenient declaration of your medical conditions right on the site itself. You simply type in the name of the condition and answer a series of questions that establish your current state of health. Obviously, this information will have to be verified by cross-checking your answers with your medical records, so it is important to be as honest and accurate as possible.
Money Saver
Perhaps the greatest benefit to purchasing travel insurance online is that you will most certainly save some money by being able to compare different plans, pricing, and included coverage through the site. Of course, you could call a number of different companies, and get quotes from them that way, but being able to compare them all at once will save you time and allow you to pick the right plan for you at the best price. This process is usually free of charge and will give you quotes from a variety of companies.
In Conclusion
As mentioned above, the decision to purchase travel insurance is a totally personal preference. It certainly has a number of benefits, and finding the right plan for you is relatively easy. This is due to the expert websites that specialise in this type of service. Be sure to do a bit of research on both the company and the policy you are getting in order to ensure there is no confusion and assure you can travel with peace of mind.