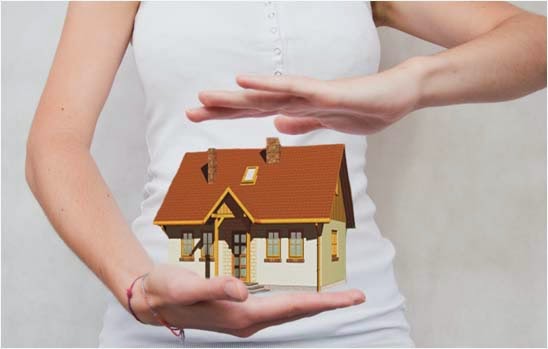 Living in a place like Mumbai can be overwhelming for a lot of reasons. One, the life here is hectic. Second, accommodation in Mumbai is not cheap. And if you live in a rented house, then you probably cringe at the end of every month when you have to thrust a considerable chunk of your income into your landlord's hand. However, if you think this is an ongoing process, you are all wrong. You can put your money into productive use by investing it into buying a flat for sale in Mumbai. Yes, this needs some preparation. But once you are done with it, you will be able to make one of the best investments of your life.
Now, the question that arises here is how to make sure if a house is ideal for you. To ensure this, you must read on-
The first and most important thing to consider about a house price, especially when you are thinking of buying a house in a metro city like Mumbai. Every square inch of a house in Mumbai is dead expensive. In such a scenario, you can't expect to buy a bungalow, if you don't have at your disposal a fortune to spend on it. Look for a house you think you are capable of buying. If you look for more expensive options, then you will end up disappointing yourself. After all, it's not wise to be entirely dependent on borrowed funds. In fact, you will need a hefty sum of money even to be able to pay the down payment for a big house in Mumbai.
The second thing that determines whether a house is fit to be purchased is its condition. Yes, this point is extremely important. There is no point shelling alot of cash on a house in a deplorable condition, even if it's in the heart of the Mumbai city. And that is why you must alwaysget an inspection done of the house you intend to buy.
Leaking roofs are not always a minor glitch. It could be due to big cracks. Beware of such cracks as they widen when earthquakes occur. Try to look for a house in the best possible condition, even if that means spending a little more than usual.
The third aspect to factor in is the locality. No matter how popular alocality is, if it doesn't impress you, don't go for it. A lot of things depend on the locality you live in. For instance, the kind of friends your kids get would also depend on what kind of people live in your locality. One more thing that defines a good locality is its cleanliness and hygiene. Never opt for a house with a dirt-filled locality. This is so that you and your family can live without having to fear catching diseases. If you don't like a lot of noise, it would be best for you to buy the house towards the outskirts of the city. This way you will not just ensure cleaner and fresher air for your breathing, but also stay away from unnecessary noise.