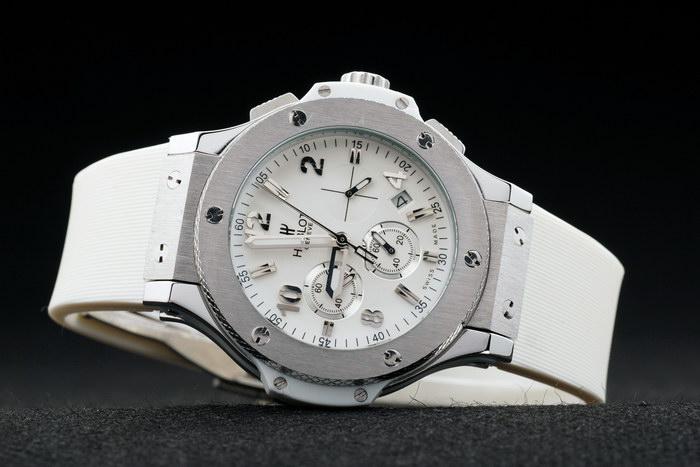 As Leonardo Da Vinci once said- For those colours which you wish to be beautiful, always first prepare a pure white ground. It is true that white makes everything look better, and brighter. For a beautiful design to highlight, it is a good idea to start with white. It can never betray you- credit to its unbeatable class and panache. Soothing in winters and easy in spring – it is the perfect canvas to play around with.
Hublot gets it like no other and takes it to a level that no one else has. To see what we mean you have to see it through your own eyes. Don't they say, see it to believe it? You can even try exploring online to find some of the best collections. Authentic online retailers for Hublot watches such as Ethos Watch Boutiques can absolutely stun you with their offerings. You don't believe us? Read on to check out few of the most enthralling pieces of white magic, that look great both with your corporate suits as well as your little black dresses.
1. A vision in white
Hublot Big Bang, Model: 361.SE.2010.RW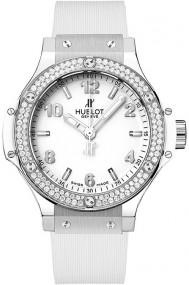 Set in plain white, the dial is beautifully crafted with a stone-studded rim. There is a slight subtle pattern on the strap of the watch. With big numbers, and white shimmering pieces on the dial, it is a masterpiece. Sophisticated and charming, this timepiece is an absolute stunner. Donning it is screaming to the world you believe sheer elegance is what you are made up of. Let the heads turn, shall we?
2. Modern rich
Hublot Classic Fusion, Model: 541.NE.2010.LR.1104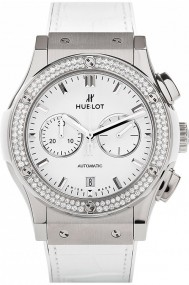 This model reminds us of our ethereal past and at the same time, prepares us for the exciting future. Amalgamating the rich with the modern, it is a sight to behold. With a plain strap, the striking dial stands out even more. All in all, it is dazzling, it is stunning, and it is magnificent. It can put you at the vanguard of your fashion game almost as soon as you wear it on that wrist.
3. Subtle style
Hublot Big Bang, Model: 361.PE.2010.RW.1104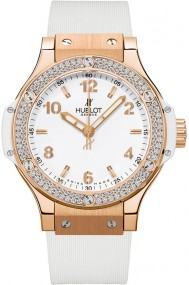 Interlaced with rose-gold and a shimmering dial, the colour looks splendid with its background. A symbol of royalty, this model speaks volumes about the finesse with which it is made. The subtlety in its style is commendable. It is a classic Hublot timepiece. Now, now, which woman can really resist it?
4. Formally Feisty
Hublot Big Bang, Model: 341.PO.2010.LR.1906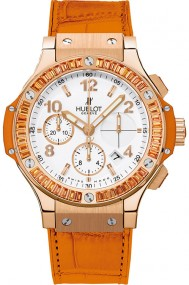 A white dial set delicated on a rose-gold frame – the combination is mesmerising. The strap provides an edge to the model, making it zippy and fun. Both formal and feisty – this watch is out to kill, and kill it shall. Ready for some action, are you?
5. Dashing duo
Hublot Classic Fusion, Model: 511.NX.2611.LR
Not moving too far away from the black, we have stumbled upon the gorgeous grey. Classic, as the name suggests, this one is a versatile beauty- complementing your every outfit. Light and powerful, the grey dial and the rim provide a dashing duo. Set in a subtle backdrop, another option entails a rose-gold frame, matching the high standards of beauty and class exhibited by Hublot watches. Who could really blame us for falling for it!
Though Stars are unreachable, the next best thing is not. So why wait? Go out of your comfort zone. Change your palette and try these non-conventional colours. Not only will they add ardour to your outfit, they will also compliment all styles. Irrespective of the place or the purpose, these watches have the skill to shine everywhere.
Be bold. Be beautiful. Be a trendsetter.