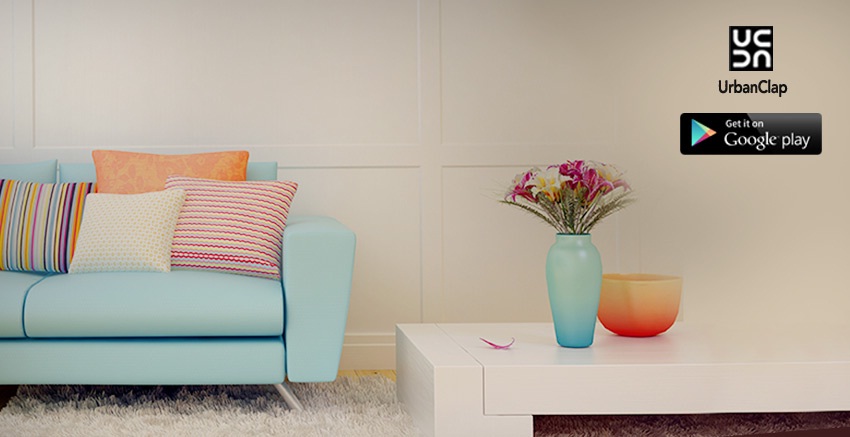 I personally share my experience of using UrbanClap with you. I love this app. It is fantastic and provides the superior class of services. I used several similar kinds of apps but every time I got on fraud as I never get the desired results. But today I will say with full conviction that this app never let you down. Its only motive is customer satisfaction and is built to the same.
I am a student and jobseeker too. I don't get enough time to clean my house and maintain it. So I need to hire a maid or servant to do the same. In the starting I was satisfied with the work done by maid but as the time passed I am fed up with her daily grumpiness. She does not perform her work carefully. So I fired her and started searching a new maid but finding a new maid in a city like Bangalore is not an easy chore.
I start searching on Internet and saw this wonderful app of UrbanClap. They ran a special discount so I decided to download it. I booked a 2 hour house cleaning. The service was confirmed the next day and I received a text reminder from the UrbanClap after an hour. The house cleaning service provider arrives the next day. I told him the job and allot a definite time for it. I am awfully astonished with his performance as he met with all my expectations. He is able to perform all the duties like cleaning, home maintenance, bill pay and laundry.
As it is well known fact that house cleaning includes so many activities like home cleaning services, cleaning of dirty surfaces, disposing of rubbish, washing windows, dusting, vacuuming and sweeping doormats etc. The only purpose of house cleaning is to make the home look and smell better as well as convenient to live in. I am extremely happy because this app met all my needs and requirements. I recommend this app to everyone because it provides quick response.
All of their service providers are professional, polite, careful and experienced. The rules, policies and procedure are simple to understand. Proper documentation is also done by the company. A proper identity card is also allotted to each service provider which ensured the customer protection and safety. The UrbanClap provides the services 24*7.
I deeply appreciate this app as I had never found such a convenient, reliable and hassle free solution for home cleaning services. This app is a benchmark for the company.  They hire right people, who ensure doing their job exceptionally well so that the customer is happy too. It is my real experience and I am happy to share it with you. Those who do not believe on me download this app once and avail the desired services so that you are sure to be.
I definitely give 5 star rating to this app and I want this app to extend his services to other cities also. I am thankful to the entire team of UrbanClap India who make my life worth enjoying.