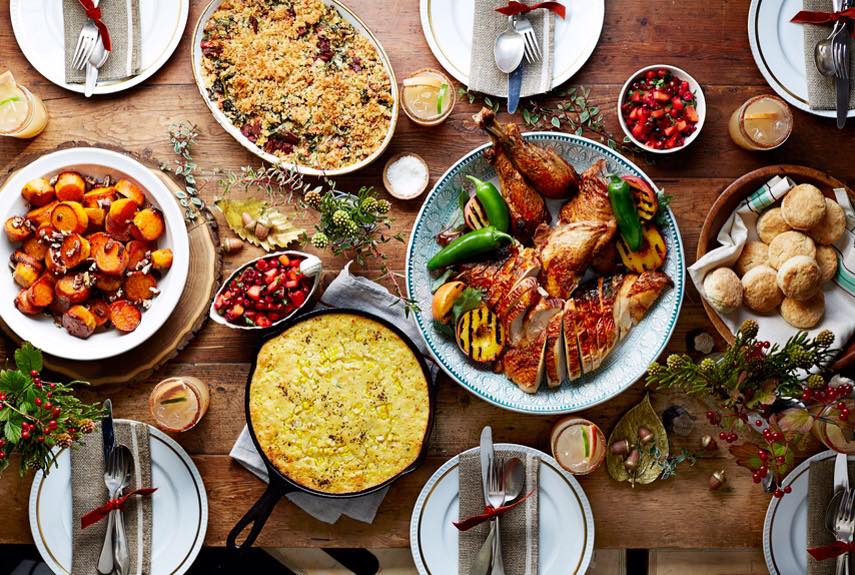 For the rest of the family and guests, it's the time to be jolly, happy, and fantastically overjoyed. For the host or hostess, however, it can be a time of stress – making sure everyone is pleased and having fun requires a lot of work at times. Luckily, it doesn't have to be that way; there is absolutely no reason why the host or hostess should be left slaving away and missing all the good stuff. It's all a matter of organising it well, after all. Ever wonder how some people just seem to get it all together with an amazing amount of grace? We've asked the experts. Here's how you can properly prepare to be the perfect host for Christmas dinner.
Plan ahead
The earlier you start planning, the better – it not only gives you time to come up with brilliant new ideas, but it also allows you time to make adjustments as you go. Without the proper planning, you may very well end up running around with too many things to do in too little time. Planning ahead will also allow you to prepare things (including food) days before the event.
Talking turkey
The planning also includes putting in your order for a turkey ahead of time. It means deciding which stuffing to use, and scheduling a time to stuff it. It's a good idea to pick up your turkey about two days before Christmas and to stuff it on the morning of Christmas Eve. The only thing you should be doing on Christmas morning is placing the bird in the oven and putting the food together.
Cook in advance
The stuffing, the bread sauce, the cranberry sauce – all these things can be prepared in advance and frozen. They freeze very well.
Delegate
Give your children Christmas duties; they should have fun, but they should also be involved in the planning and preparation of it. Christmas is about working and playing together. Come up with some special Christmas dishes with your kids; you can find great Christmas cooking recipes with a bit of research.
Have fun
Pictionary, card games, Bingo; games add to the fun. Pick games that everyone –young and old – can enjoy.
Remember that it's the season to be merry and jolly – and that means that you, as host or hostess, don't need to be busy in the kitchen all the time. If you've properly prepared ahead of time, all you have to do is put that turkey in the oven and bring the meal together. Keep it simple; making complicated menus and worrying about an overflow of details is not what Christmas is all about. By delegating and thinking of ways chores can become fun, you involve the whole family – and that's what it's all about, after all. Smile, laugh, and create wonderful memories.