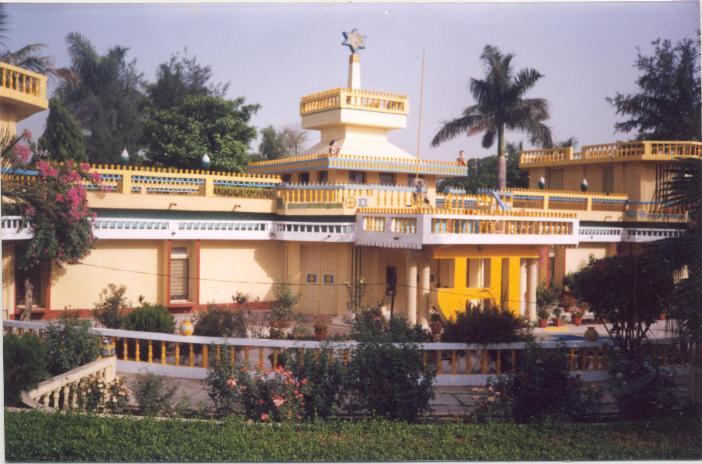 The coastal town was a French colony until 1954 and still has some of the old school buildings, statues and churches. Pondicherry is a union territory and has a mix of Indian and French heritage. This is one of the reasons why tourists admire this place so much. If you are heading down South for a tour, here are some places to visit in the stunning Pondicherry or Puducherry.
Sri Aurobindo Ashram: – Sri Aurobindo Ghosh had established a spiritual community at Puducherry in 1926. This ashram is a prime destination for travellers and spiritual people. This ashram has offices, library, printing press, art gallery, playground, nursing home, farms, bakery and so much more. The main building is a resting place of Sri Aurobindo and Mira Alfassa.
Immaculate Conception Cathedral: – This 300 years old church was built by the French in Pondicherry. There is a feast in the church which is celebrated on the 8th of December each year. This church has also been visited by Mother Teresa and is the oldest church you will see in Pondicherry. Locals call it Samba Kovil.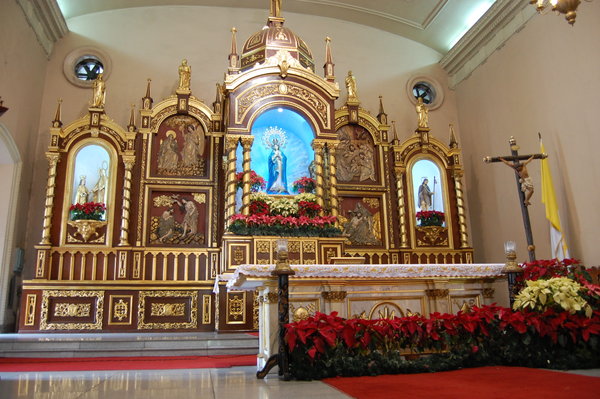 Promenade Beach: – This is one of main coastlines in Pondicherry. The walk is filled with well-known landmarks like Joan of Arc, Heritage Town Hall, The Statue of Mahatma Gandhi and so on. If you want to relax at a calm place and want to enjoy the perfect evening walk, then this is the place you should visit. A lot of tourists relax at the beach after an eventful day.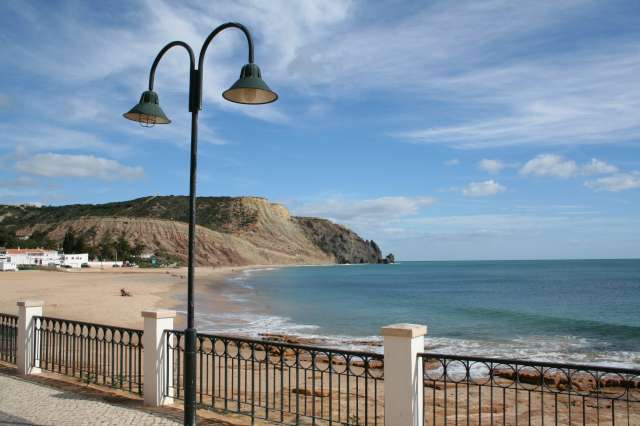 Ousteri Wetland and National Park: – This national park lies in the region of Puducherry and Tamil Nadu. It is a home to a large variety of avi and aqua fauna. This place is often visited by tons of tourists and locals because they have the boat house service. The unique species found here attract a lot of photographers and nature lovers. There are a lot of aquatic birds and species in this national park.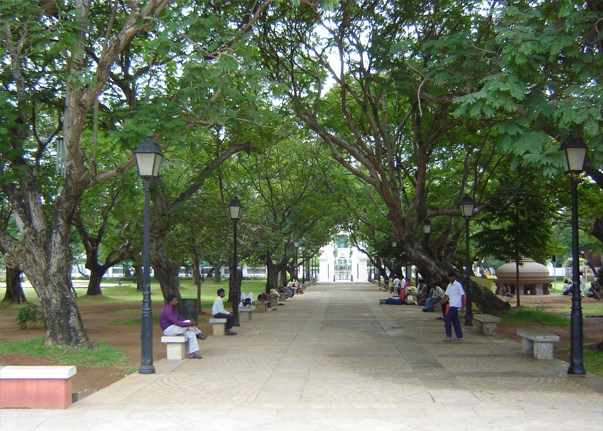 Basilica of The Sacred Heart of Jesus: – Situated in the south boulevard, this church was made in 1907. The architecture of this church is mesmerizing and this is a well-known pilgrimage spot for all the Christians in the country. Minor changes were made in the interiors of the church in 2005 but that hasn't changed any beauty of this lovely place.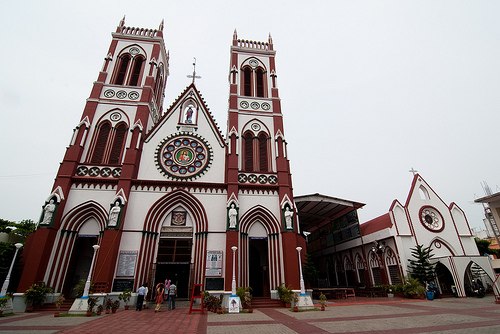 Botanical Garden: – This garden was founded in 1826 and portrays the French influence in Puducherry. You will find many exotic plants and shrubs from across the world. The garden also has a musical fountain during the evenings on the weekends.
French War Memorial: – Every year on Bastille Day which is 14th July, the memorial pays respect to the French soldiers who lost their lives during the First World War. It is a must visit place especially when the commemoration ceremony is taking place.
So what are you waiting for? Reserve your trains and also get top-notch train food deliveryby booking online.