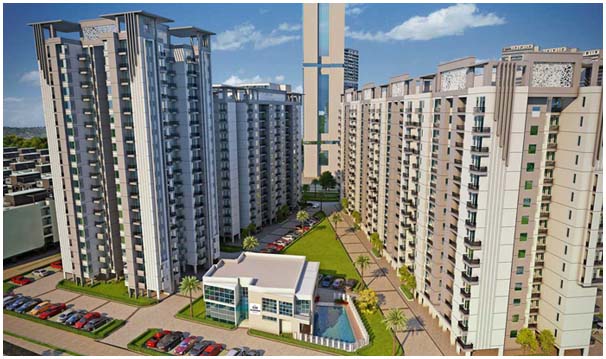 Times have changed and the growing household needs have increasingly pushed people to search for a new home, which is a little big. Buying a home was, however, never that easy. Saving for the same needs a good amount of time and also, finding the perfect dream abode is often a matter of chance. Owning a home is having an asset and is probably the biggest financial investment one can ever make. The price of a home never depreciates and this makes it a real boon!
There are a number of benefits of owning a home rather than renting one. Buying a property might not be that simple but with time, its real value is understood. Most of us often remain baffled with the two options, i.e. whether to buy a home or to rent one. So, if you too are confused about what to do, here are certain things which you need to consider before taking the final decision.
Renting an apartment or a flat has its own merits and demits. Although you might think that it's a cheaper option but you can only stay there for a temporary period of time. Renting can only help you if you are yet to be settled in your personal life. However, if you have a family to look after, renting shouldn't be your first choice.
Some Disadvantages of Renting!
Do not jump into the conclusion or renting a living space and read below some of the disadvantages which it carries along:
No benefits from the appreciation of property values.
You will not be able to avail any special tax benefits.
Lesser value for money.
Lesser space and higher rent.
Many rules and regulations to be followed.
No desirable improvements can be made without permission.
Rent can be impacted by inflation.
You might be asked to leave at any point in time (according to the feasibility of the home-owner).
Some Advantages of Buying a Home
Unlike renting an apartment or flat, buying one has much more benefits. Let us see some of them:
It is a long term investment and an asset.
It enhances the status and pride and also inculcates a true sense of bonding.
It encourages compulsory savings as well.
It will help you acquire more tax benefits.
It will provide you with a sense of security post retirement.
If you wish to sell your home in the future, you will be hugely benefitted.
The net worth of your home will increase after completing the loan payment.
Things to Keep in Mind before Buying a Home
ROI: If you will know the return on your investment it will be helpful for you in buying the property. You can find it out with the help of price-to-rent ratio tool.
Key Features: You need to consider the location, the city, the total period of time you wish to spend in your new home, your family needs, the real estate market and the prices of renting or buying a 1 BHK, 2BHK or 3 BHK flat.
Realtor: You need to do a good amount of research and find out a realtor who is the best in your city. You will only be able to know this once you have done a good amount of research on the web.
Disposable Factor: You need to keep in mind the location of the flat as well as the infrastructure and the facilities of the property to find out how much you will get if you think about selling the property in the near future.