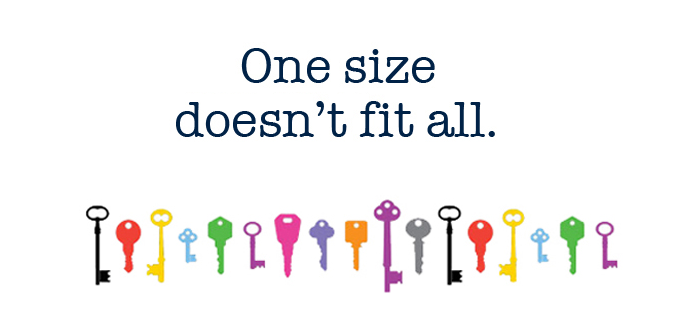 Customers value relevancy, and it's the crucial key to improve performance of your email campaigns. The best tactic to intensify relevancy is personalisation. Effectiveness of Personalisation in Email Marketing is higher, compared to those which are not personalised.
What is Dynamic Content? Why should you Use it?
Dynamic content is using segment specific content as well as personalised contents. While using dynamic content the content delivered in mail become segment specific, and personalised as per the conditions set.
For example you are sending a mail with latest accessories for subscribers. With the help of dynamic content it is possible to send a single email that contains latest men's and women's range for both groups in the audience. Dynamic content gives email marketers a tool to send targeted mails to different segments.
Personalisation can be functional at different processes of mail, starting from greeting the customer to thanking the customer.
People find relevancy in content when they have something to relate with. Personalisation can be done with the details you receive from the starting of Lifecycle engagement.
While creating a personalised mail you can consider the job nature of the customer or subscriber, what kind of job title they have and what it has to do with the decision making process when it comes to the widgets/apps you want them to buy.
For example: While drafting a campaign for a Software Engineer, it is obvious to include computer, such as technology, science, coding specific book releases etc.
Let's take a look at the options which you can use to improve the effectiveness of personalisation:
Demographic Information:
Using the subscribers' local address one can promote local events. Schedule campaign with localized copy and language.
For Example: Once you are able to locate the region, say the person is a resident of Mumbai, you can personalise the content by giving captions such as Trendy Mumbai, or say it is rainy season over Mumbai, its rainy season over there you can personalise the content giving captions such as Stay trendy with the new range of jacket in this Rainy Season and include products which can be used during rainy season.
Behavioural Data:
Here you can make use of all details that you have observed wrong usage ever since they subscribed the newsletters.
Take account of these fine points and campaign adding them. You will definitely see improved responses.
For Example: One of your customer visits your site to purchase a fridge, but he moves out without making the purchase. You can send personalised mail with a range of fridges and discounts that you specially offer.
Transactional Data:
Consider the transactional data, track records of the frequency of their transaction and the approximate time of transaction. And set mails including the products with the preferred price range at the recorded time.
For Example: A customer frequently makes purchase on the first Friday of every month, and his budget is around Rs.5000. What you can do here is to design campaign targeting them, i.e. include products coming under 5000, with special discounts and preference center. Apart from these here are some tips to personalise the mail.
Below are a few more general tips, which can help your personalisation:
"Greet customers or subscribers with their first name. Always create mail greeting the customer, say for example: Hi Nick, Or Hi Harry or Welcome Tom etc.
Create mail as if it is composed individually for that reader. Consider the preferences and behaviour of every individual and use dynamic content designed uniquely for each one of them.
Draft the mail in the form of a conversation. Don't give long essays for the customers to read, include conversation i.e. develop content as though you having a chat with them".
Try personalising with all possible details of customer or subscribers. Personalising mails are the best practices to enhance customer engagement, web hits and thereby profit.
Understanding your audience is vital to improve relevance of email marketing campaigns. Collect maximum details/Extract all possible and useful data about your audience, so that you can tailor exclusive content.
If you succeed in consistently entertaining, informing, assisting or in making subscribers feel unique, you will definitely build good relation with them that will last for ages.