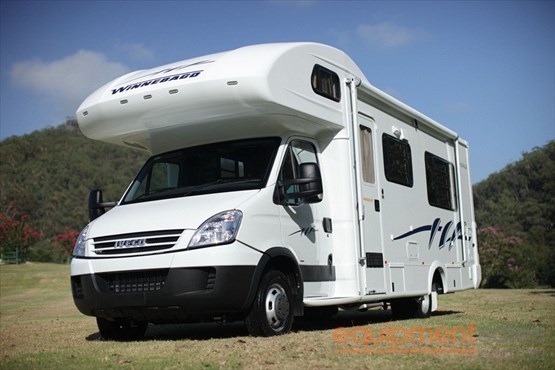 Before you venture out on your first RV adventure, it's important to have all your bases covered as far as packing goes. In addition to packing all of your essentials, it's important to make sure how you pack is effective as well. Before any RV trip, make sure you are aware of the weight capacity of your vehicle.
As far as sanitation goes, be sure to bring hand sanitizer, different sized trash bags, rags and laundry soap. Depending on how long the duration of your trip is, it may be smart to bring a mop and broom to keep your space clean.
Some overlooked items include bug spray, extra batteries, water jugs, Swiss army knife and duct tape. Although you may be camping somewhere fairly equipped, it's important to bring worst-case scenario items. Every RV should have at least one fire extinguisher onboard, and every camper should know where it's located. Always make sure you have water purification tablets on hand as well.
Your first aid kit should be equipped with all necessary contact and emergency phone numbers. In addition to your standard first aid kit, make sure to include a space blanket, scissors, pocket masks and a flashlight. Be sure to refill your first aid kit as needed and purchase new supplies when old ones may expire. It always helps to have a spare Epi-pen or medication on board. You never know when there could be an emergency or another family in need!
If you're camping with children, make sure to bring life jackets and plenty of games to keep them occupied. Some popular RV site games include bocce ball, Frisbee and badminton. Bring alone a deck of cards for driving time to keep everyone happy.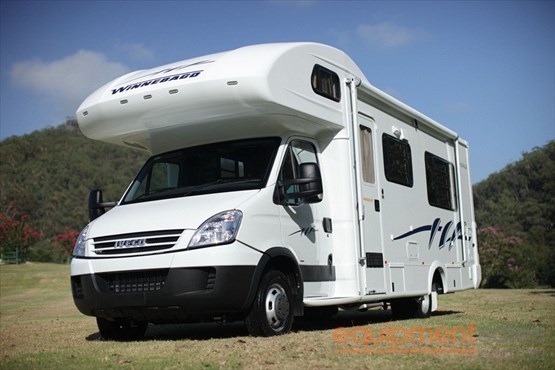 As far as food goes, try to map out your meals before you hit the road. Budget how much fresh vegetables and fruit you will need. Bring along a few pre-made meals just in case. Every RV should also be equipped with emergency rations as well. Have a spare jar of spaghetti and pasta to make just in case! Many RV users prefer a propane grill instead of cooking inside the vehicle. Be sure that your fridge is running correctly check on the goods inside frequently to avoid spoilage.
When packing your RV, pack items together in the cupboard to avoid items moving around and potentially opening or breaking. Think of it like a Tetris game to avoid an accident. You can also place grip pads in cupboards to reduce movement. Try to place heavier items below floor level and lighter items higher. By keeping all clothing and bedding in transparent bins, you make it easier for everyone to access what they need and keep organized.
When packing, make sure the most important items are the easiest to reach. This includes a tool-kit, a first aid kit and fire extinguisher. The most crowded area of your RV will probably be the kitchen, so organize your utensils in accordance of use. Dishwasher detergent and plastic baggies should be the easiest to access, with less used items in the back of cupboard space.
Try to stow any furniture like hammocks, chairs and grills in the side door for easy access and organization. Take advantage of your space by installing 3M hooks around your RV. This can make airing out and storing jackets and robes easier.
It will take a few RV trips to figure out how to make your packing the most effective. It's natural for new campers to over-pack, but you should be set as long as you have your essentials.
Written by the staff at Quality RV, one of the leading Missouri RV dealers. Quality RV serves the entire state of Missouri, from St. Louis to Kansas City!