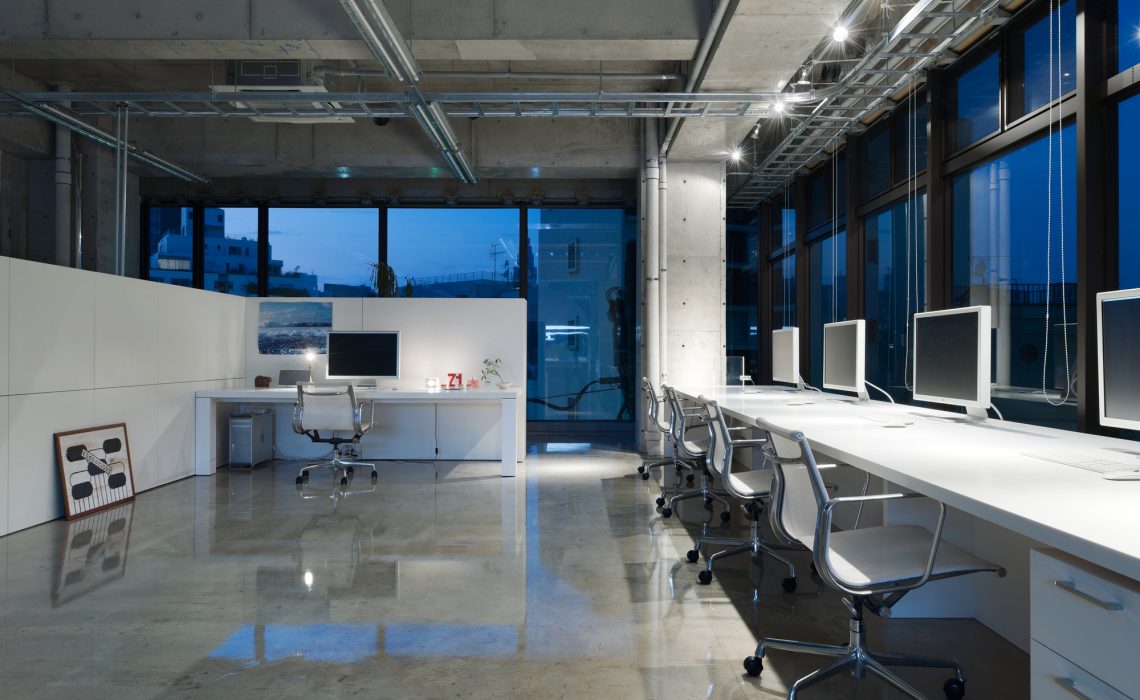 Gaining an edge in the competitive world of business is all about pushing productivity to the limit.
It is widely accepted that poor working conditions negatively affect staff retention, sickness absences and output, so it makes sense to ensure employees are happy in their working environment. It is very important to remember that staff are individuals first and staff second. Managers can learn a lot by spending a week alongside junior staff, identifying the good and bad aspects of working conditions.
Here are some tips for improving office space in order to achieve positive effects on output levels.
Space to Succeed
The flow and layout of an office should be well considered prior to installation. Staff need adequate room in which to function efficiently, so it is essential to calculate the number of workstations that can reasonably be accommodated within the available space. Bear in mind that cramped working conditions are a real turn-off for staff, so err on the generous side when measuring out floor space.
Noisy equipment such as photocopiers and shredders should be screened off or placed in an easily accessible area that does not interfere with office equilibrium. Similarly, sales and customer service staff who tend to spend a lot of their day on the phone should be positioned away from those performing quieter tasks requiring high levels of concentration. Some employers find a hot desk placed in a secluded area for staff that require extra quiet is a worthwhile addition to the office layout.
Work in Comfort
Invest in ergonomically designed office furniture that keeps staff comfortable while they work. Chairs, desks, monitors and keyboards should all be personally adjusted to suit users. Comfortable members of staff suffer less from RSI and related aches and pains, making them more productive and less likely to take time off sick.
Keep an eye on the office temperature; too hot or too cold will negatively impact on staff performance. Is the office noisy? A loud office with lots of hard surfaces can be stressful to work in. Improve office acoustics with carpeting and screens where necessary.
Taking regular breaks from the computer screen is known to increase performance so install an area where staff can relax and switch off away from the office. A place to sit comfortably and read, chat, prepare refreshments and snacks, play games, even perform stretches or exercises – a sociable, downtime area decorated thoughtfully and creatively works wonders for staff morale.
Is it a Nice Place to be?
Do staff smile when they walk into the office in the morning? Mood, atmosphere and environment play an important role in staff satisfaction levels. Natural light in the office improves feelings of well-being, as do items such as pot plants and fish tanks. Research into aromatherapy in the workplace has found certain scents such as lemon and lavender improve accuracy and mental sharpness, as well as making the environment smell more welcoming. Natural light can be easily managed and balanced with the use of window shutters.
Don't assume that because staff do not complain or because the office has always been set up in a certain way, that there aren't improvements to be made. In a tough corporate marketplace, every angle has to be covered, so why not get ahead by making subtle changes to boost productivity?
YOu can find the latest collection of Happy New year 2016 images