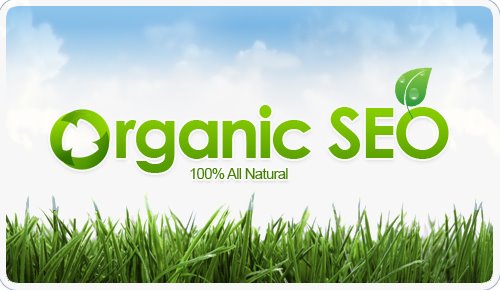 If you own a business website, obviously you want to attract a lot of visitors that will finally become customers. In order to do that, you need to create a strong online presence for your website. One way you can improve your online presence is by showing up on top of search results in major search engines that are used by millions of people from all over the world to find whatever products, services or information they need on the internet. In order to rank in these search engines, you need to apply the proper search engine optimization techniques.
There are different SEO techniques that you can use to rank in major search engines like Google, and these techniques will also give you different results. In Google for example, when you search using certain search terms you will see there are two columns of webpages' list. The one on the right is a sponsored listing and on the left is the organic listing.
Sponsored Listing
This list contains websites that are registered with Google AdWords. That means these are actually advertisements. The websites listed there are paying to be listed, but they are not actually paying to get listed, they will pay whenever someone clicks on the ad. Sometimes these ads also appear on top of the search results above the organic listing and sometimes at the bottom.
This is actually a pretty good way for you to rank quickly on search results especially if your website is new, because it takes time for search engine optimization techniques to start showing results. But the downside is you have to pay for the traffic, and you can only appear on the list as long as you agree to keep paying for the traffic you generate from the ad.
Organic Listing
This column lists websites that are considered having great relevance to the search terms you enter. The websites are listed here not because they are paying, but because they optimize them using ethical organic SEO techniques. This is a free listing but it takes a lot of effort to get there. That's why a lot of businesses choose to outsource their SEO to an organic SEO company that they can trust. This kind of company is providing organic SEO services that can help your website gain better search rankings in the organic search list.
By hiring an organic SEO consultant to optimize your website, you will have to spend some money, but unlike in sponsored listing, once your website is listed on top of the list it could stay there as long as you comply with the search engine's guidelines or as long as your competitors don't take over your position.
Some elements in organic SEO marketing that could affect your position in organic search listing include:
Keyword density – This is how search engines judge your website whether it's relevant to the search terms or not.
Backlinks – The links found in other websites pointing to your website, the more relevant the other websites and more authoritative they are, the more valuable they are for your website.
Content – Your content should be unique, informative and SEO friendly.
There are also other factors such as directory listings, SEO friendly web design, social media signals, and many others that could determine your positions in the organic search listing.