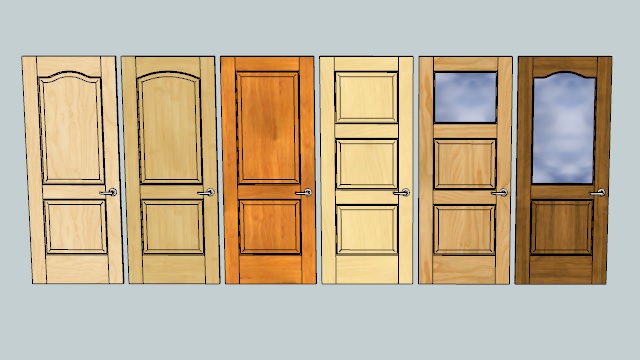 The most common element of your house is the passage door; they are very important but yet are mostly ignored when it comes to the cleaning and maintaining of the house. Like all the other elements your doors also require your attention, if you will not take care of them they might just easily rot and damage itself and even your house.
One major benefit of this maintenance is that it will increase your door's life, if you take good care of your doors they might live longer and might pay back the money you invested on them.
Tips for Cleaning and Maintaining the Doors:
The very basic thing you must take care of, is avoiding your door from being in the open moisture place, as the doors might absorb all the moisture and change its size or shape minor bit. This article will provide you tips and tricks to protect your door against such factors, to ensure their better life.
Dust it Off:
Keep the door and its frame clean by dusting it daily with a little moistpiece of cloth, rather than using a dry piece. You can even use warm soap water to remove all sorts of marks doors might get, but make sure you rub them with a dry cloth to reabsorb all the extra water you wood might have sucked.
Use Oil:
After cleaning your wooden doors, use oil to polish its surface, oil will produce a shining effect on wood and will also make it appear fresher and will make it look new. Make sure you don't use much oil, as you just want the surface to shine not to absorb the oil.
Scrub:
The most common part which you might ignore all the time is the inner edges, they are narrow in size but get the most of dirt, therefore scrub them very often to make them appear clean and fresh.
Clean the Hardware:
Doors have metallic part too, in form of the hardware attached such as the knob, or even hinges; use sprays to clean these. These are the metal parts they might get damage very easily therefore need more of your attention.
Rubbing:
It is also recommended to rub your doors with the help of sand paper, as it will remove all the scratches, small chips and etc.
Tips for Cleaning the Glass Doors:
Glass doors are the most delicate type of doors, they make your room appear fancier because of its style and appearances, but maintenance of such delicate things is also very important. It is very important that you keep your glass doors clean all the time as dirt will make your fancy doors appear dirty and ugly, therefore take special care so your glass doors.
For cleaning your glass door you must use a solution of water and liquid soap, use a sponge to rub your glass, after that use a squeegee to wipe out the soapy liquid, and then use a dry piece of cotton to dry the surface.
Author's bio:
George works with Universal Door & Equipment Ltd. He says the cleaning and maintaining of doors will increase the life span of your doors and thus will help you safe money.