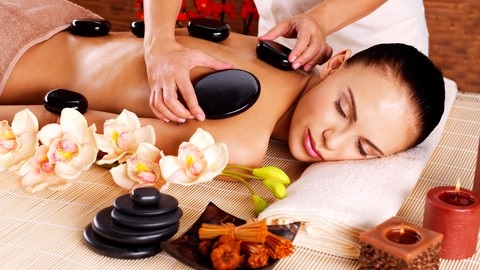 Given the lack of reliable public transport in Bangalore, and general difficulty in travelling from one place to another, visiting a spa is more often than not a dreadful prospect. The relaxation you feel during the spa will be ultimately negated by the ride by back home, thanks to the Bangalore traffic. But, for residents of bangalore, there is some good news — and even better spas. Beyond these spas, there is an exhaustive list available on NearFox.
Akaasa
Akaasa brings together techniques and therapies from different parts of the world to provide ultimate relaxation to their customers. At Akaasa, their aim is to keep your senses on cloud nine. When it comes to pampering yourself, Akaasa will not disappoint.
Address:  575, 9th 'A' main, DefenceColony,Indiranagar, Bangalore – 560038
Contact:  0842171114
SPA.ce the Spa
As the name suggests, SPA.ce the Spa is the spa to visit when in Bangalore. Their services are worth the money and they have a variety of spa and salon activities. From a full body to just a foot massage, their sole aim is to help you relax and de-stress. They also do facials and their honeymoon packages have great deals on massages. And, if you happen to be near Cunningham road, they also have a branch there.
Address:1 st Main Road, 7th Cross, Domlur Service Road HAL II Stage, Indiranagar, Bangalore-560052
Contact: 0842171051/52
O2 Spa
O2 Spa is the India's largest spa chain and is bound to provide all its customers with the best spa experience. O2 helps customers gain tranquillity and peace while remaining in touch with their roots and the nature. A great amount of detail is put into their treatment rooms to ensure the best outcome for the client. No one can leave this spa without feeling rejuvenated and ready to tackle the ups and downs of life. Apart from Indiranagar, they also have other branches across Bangalore and India.
Address:O2 Spa 295, Ayshwarya, HAL 2nd street, 6th main, Indiranagar, Bangalore
Contact:9632996193
Walk in Beauty: Thai Day Spa and Salon
Walk in Beauty: Thai Day Spa and Salon is a fusion of health and wellness centre, and a beauty centre. This salon combats the toll that our stressful busy lives take on our health and mental well-being. They use only natural products and strive to exceed their clients' expectations by their quality services. Safety is always a concern for them and hence all their instruments are sterilised and well maintained. Here, you don't need to worry about cleanliness or anything else. Just relax!
Address:#3049, 80 Feet Road, Indira Nagar, Bangalore- 38, Diagonally Opp. Yes Bank & Near Empire Hotel
Contact: 8105807272