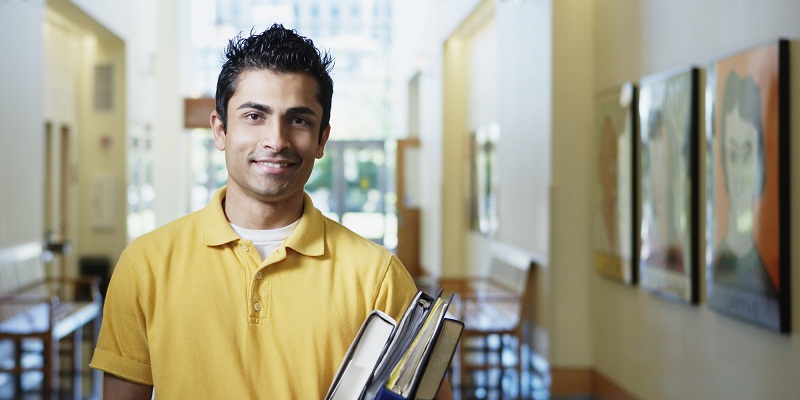 While staging the well-known Boston tea party many strategies and tactics were used to swell the ranks of patriots, which were an example of early public relations. The term 'Public Relations', was used for the first time, by President Thomas Jefferson, in the year 1807. Since then it has evolved as one of the most inevitable and essential functions to be performed by organisations and famous individuals. The history of Public relations in India goes back to 1920s when the railways made use of exhibitions, festivals and advertisements in newspapers in order to attract tourists. In modern terms this concept is defined as a set of management, supervision and technical functions that allow an organization to create a mutually beneficial relationship between the target customers and the organization that enables it to achieve its objectives.
Entering the Field
The requirements for entering the field are different across levels, but basically the individual should possess good writing skills and general knowledge. According to NanditaLakshmanan – the CEO of The Practice, corporate communicators need to have a thorough understanding of their client's business and to stay in touch with the news and views of the masses. It is also necessary to have an eye for detail because the key to this profession happens to be execution. Most of the students in the field of PR come from completely different backgrounds. A degree in Chemistry, Biology, Microbiology, History or Mathematics among others, are sufficient eligibility to appear for the entrance exam of PR courses in Delhi. This profession requires only your personal intelligence rather than giving importance to the institute that you graduated from. As far as corporate communication is concerned, most companies prefer candidates who have work experience in the media or a PR agency. The personal qualities that are required to be successful in this field are:
Strong communication skills are the core skills
Good knowledge of English and good writing ability along with the ability for clear expression
Some knowledge of how the media works is an added advantage
Courses in PR and Corporate Communication
Due to the major opportunities available in the area of PR, large number of institutes have started offering postgraduate diplomas or Master's degree in Public relations combined with corporate communication or advertising. Actually most PR professionals insist that you do not require formal education to make a career in PR, but these courses help in ensuring that a newcomer becomes productive quickly and successful in a short period of time.
In India the well-known institutes offering courses in PR include:
Indian Institute of Mass Communication (IIMC)
Xavier Institute of Communication
Symbiosis Institute of Mass communication
School of Broadcasting and Communication
The Delhi School of Communication
Career Prospects
You can start working with a specialized PR agency where you can learn the nuances of the media and client management. Another option is to get into corporate communications where you will have the responsibility of managing one brand from inside. Usually journalists who aim for a comparatively settled career and higher pay packages move into this field after completing 3-4 years in the media industry.