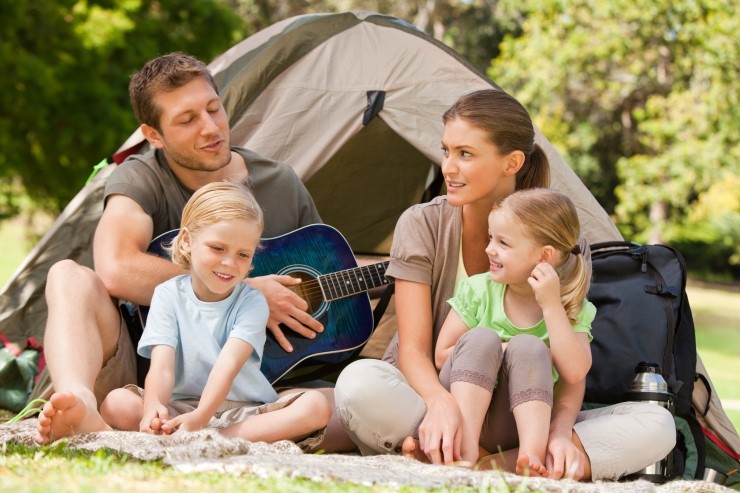 A camping trip in the great outdoors can be a wonderful bonding experience for your entire family. Getting closer to nature is good for every member of your family, and something kids of all ages can enjoy in different ways. Here are six ideas for great camping destinations for you and your family to consider for your next trip:
Yellowstone National Park
Come watch the world's largest collection of geysers, including Old Faithful, erupt at this beautiful park which winds its way through Idaho, Montana and Wyoming. You won't want to forget your binoculars to see all the wildlife. You will see herds of grazing bison, elk and many other animals. The fishing is great and special programs are offered for children. Summer is the best season to visit Yellowstone, as it can get very cold an inaccessible from some roads in early Spring and Late Winter.
Yosemite National Park
This California park is best known for its spectacular waterfalls, but you will also find ancient giant sequoias, deep valleys, never-ending meadows and untold numbers of animals in this vast wilderness. If you want to see the beauty of the waterfalls to the fullest, you will want to visit Yosemite in Spring. Special activities are offered for children to learn more about the wilderness and animals that live in the park.
Glacier National Park
This Montana park offers camping spots in and near the beautiful forest, rugged mountains, alpine meadows and breathtaking lakes. If you enjoy hiking, you will adore the 700 miles of trails. You may expect to see some of the 70 species of mammals and 270 species of birds that makes this place their home. Several activities are offered for children. Remember, this is Montana and camping can be very cold at night. You will definitely want to bring a double sleeping bag to curl up in with your significant other or for your children to share.
Olympic National Park
This park in Washington offers a huge variety of things to see and do. According to nationalgeographic.com, you can find glaciers that are about a mile thick. You can also expect to see meadows filled with wildflowers, gorgeous mountain vistas, colorful ocean tide pools and more. Activities offered include boating, fishing, mountain climbing, skiing and horseback riding. There are many opportunities for people of all ages to try something new or find their the favorite outdoor activity to do while visiting here.
Grand Canyon National Park
Nearly five million people come to see the the famous mile deep Grand Canyon in Arizona each year. Guided tours, mule trips, hiking, river trips and much more are offered so you won't miss any of this gorgeous area. You can camp here year-round, but the winter months may bring colder weather and icy roads.
Denali National Park
Come see Mt. McKinley at this beautiful Alaska park. Expect to see lots of wildlife including moose and caribou. Several activities are offered including fly fishing, rafting, helicopter rides, flight tours, sightseeing and much more. This is a great place to enjoy spectacular camping, yet participate in very unique activities, such as helicopter rides, to make your experience memorable.
Gather your family together for a trip to any of these wonderful places and you will be sure to have a fantastic time. Each of these destinations require reservations, so be sure to plan in advance to get the best experience for your family.