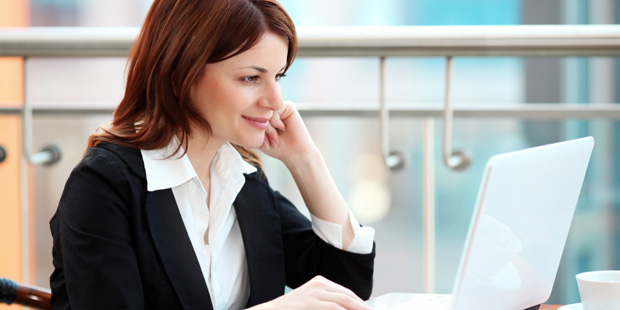 If you are an employed person, you would prefer to get admission into an online degree program to enhance your qualification. However, you might not be able to complete your program due to unfavorable policies of the university towards your employment. Most of the universities claim to provide flexible study hours for working students but in many cases, their attitude is quite strict.
Those students who are studying and working together often find trouble in submitting an assignment on time due to a shortage of time. On the other hand, many universities don't allow them additional hours for submission. According to the latest research, this is the biggest reason for quitting online degree programs by many employed students.
What is the Actual Problem?
Now the question is why online universities are not very serious about making their policies favorable for online students. Well, basically there are three main reasons:
Concessional Fees: Most of the universities offer online courses at concessional rates which means they don't earn enough. In the result, they neglect the convenience of online students.
Discipline: Many other universities believe that they don't want to compromise over the quality of education and discipline by giving more favor to working students. Thus they come up with harsh policies without caring about working students.
No Excuse Policy: Some even indirectly point out that employment is not a strong reason to get an expansion in the deadline for assignment submission.
What Should Actually Universities Do?
Extensive research has been done by educators to reconsider and improve the overall design of the online education system. Some of the recommendations of the experts are:
Two Different Domains: Universities must realize that on-campus and online learning are two different domains of education and must be treated separately.
Shortage of Time: The online courses should be designed considering problems of the working students who don't usually find much time for studies.
Extra Favor: Employed students should be accommodated just in case they fail to complete and submit their assignment within the deadline.
Effective Communication: The communication system between university management, teaching staff, and students need improvement at a greater extent.
Reconnecting Studies: Those students who could not continue their education should be allowed to resume from where they left.
What is the Chance Universities Will Change?
Unfavorable response to the above recommendations can be expected from those who believe in equal treatment of online and on-campus education. However, they must understand that a student and a working-student live on two different comfort zones. They face different challenges which must be treated differently.
The improvement of policies might increase operational costs of the institutions which might be a big reason for lack of enthusiasm. However, if they have bigger plans for the future, they must be ready to cover up the expenses which later turn out to be revenue.
Revising assignment submission policy would be quite helpful for the universities to reduce online students drop off. A more flexible and satisfactory policy would help students build their confidence and find the courage to complete programs despite all challenges. Hence, sincere educators must realize the significance of timely revision of online education policies.
Top Tips to Succeed in Your First Year of University
Despite all the challenges, you have finally got admission in an online university. Now the biggest challenge for you is to continue your job and education altogether. Besides, the first year would be more challenging and we would like to give you a few very important tips to be successful this year.
1: Manage Your Time Efficiently
Time management is crucial for a working student and for that reason you must keep it in the first place. You have to take your employment, education and personal life altogether so how you are going to do this? Well, there is a simple formula:
The job is your first priority and you can't escape it. So spend committed hours on the job and better to skip overtime if you can.
Allocate 2-4 hours every day to study your academic material as this will help you stay away from getting overstressed.
Use a calendar to pinpoint all your assignments so you can finish them well enough in time.
Spare a few hours every week for you and your family and do whatever you want except job and study.
2: Find the Necessary Support & Assistance
Online students usually have more challenges than the on-campus ones who normally have on-ground support from their professors and mentors. However, you can also make your life easier by finding the necessary support.
The biggest support is the university website which will provide you almost every piece of necessary information about your curriculum.
Visit the website at first place and bookmark the important pages for quick access. For instance, you might like to know about the syllabus, examination, teachers, fees, schedules, financial support, and student counseling, etc.
You might also like to locate study material, references and recommended resources. Having all the necessary resources in hand would be quite helpful in managing overtime.
3: Avoid Plagiarism As Much As Possible
Dealing with plagiarism is the biggest challenge for online students who usually have no one to tell how to avoid it. Well, here are a few important tips to avoid plagiarism:
When you copy study material from other sources, you should only take points and write them in your own words.
You should learn how to give proper credit to every source you mention in your paper.
Incorrect references may get you penalized for plagiarizing your work and therefore, you must be very careful about it.
Use plagiarism detection tool to remove plagiarized content before final submission.
Author Bio
Mike Davis is one of the most trusted UK based university essay writers at write my essay. He earned a degree in Business Administration from a well reputed online university which enabled him to closely observed and noted down the problems faced by most of the employed students.