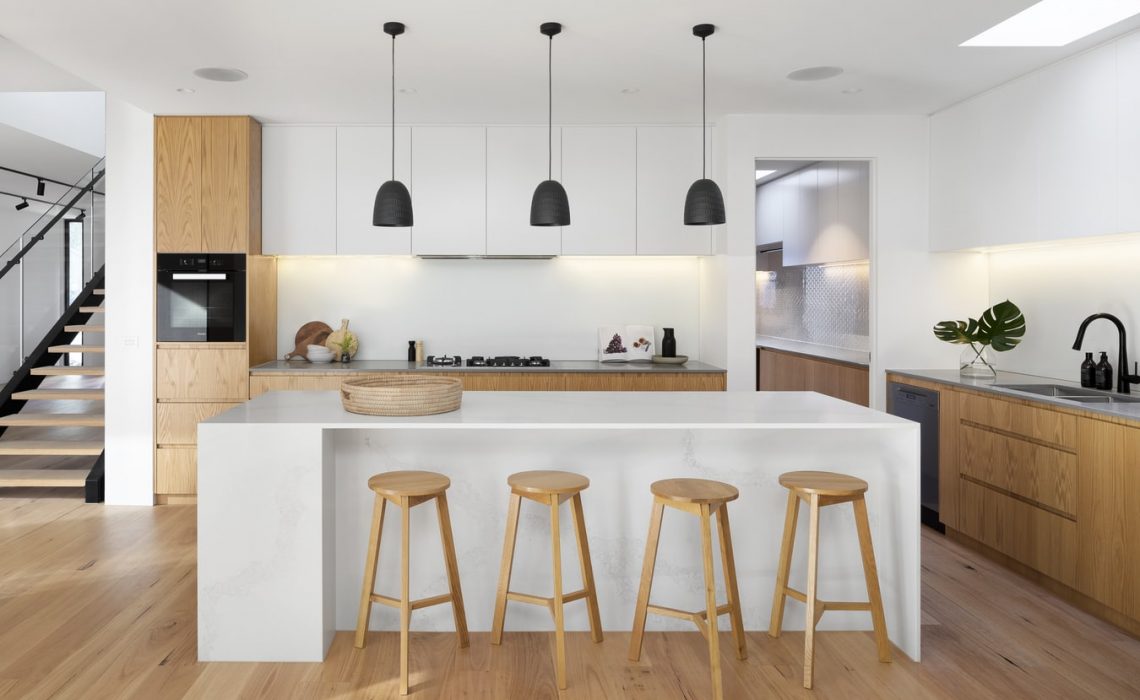 You've probably already heard numerous times that the kitchen and bathroom remodels are two of the most expensive house remodeling projects. And while that may be true in some cases, it's absolutely not the rule. Aside from that, if you look at all the things you can potentially gain from a kitchen remodel, the value of it increases significantly. That being said, you need to be smart about your project and carefully plan it out, so that you get the best value for the price paid. 
With that in mind, here are 5 tips that will help you approach your kitchen remodel the right way and make sure you do it right.
Know your goals
Before any type of remodeling project, it's important to know what you want to achieve in order to be able to actually achieve it. If you only know you're not happy with the way your kitchen currently looks, that won't be enough to start remodeling, as you will end up confused and potentially overwhelmed with what your next step should be. That's why you should define your goals first and only then start planning everything out.
Define your budget and stick to it
Aside from determining exactly what you want to achieve, you should also determine the budget you can comfortably set aside for the project. Not having a clear budget can easily make you overspend on such a project. Even worse, you may end up running out of funds halfway through which is certainly not something you want to happen. When drafting a budget, aside from all the estimated costs make sure you account for at least 15-20% contingency. This way, you will ensure that you can cover even the costs in case something happens to go wrong. 
Know where to splurge
It's possible that you'll be tempted to splurge on everything and anything when remodeling your kitchen. Chances are that you'll justify it by saying that you don't intend to remodel your kitchen every year, so you'll make it sound okay to splurge. However, not all things will require you to do so and not all the elements will bring you the same value. For instance, choosing the best kitchen accessories is the best way to add style to your kitchen. In addition to that, you'll create a functional space that will be perfect for you and your family. Aside from this, choosing to spend a bit more on high-quality appliances can actually save you money in the long run. On the other hand, spending money on any distressed and weathered finishes or appliances such as a wine fridge don't actually make a lot of sense. 
Come up with a functional layout
Since you're already remodeling your kitchen, it's the perfect time to assess the current layout and see if there's any room for improvement. Can you move seamlessly throughout your kitchen with a hot pan in your hand without the potential risk of running into things? If the answer is no, rethink your current layout. When deciding on the layout, try following the kitchen work triangle rule or zone out your kitchen for maximum usability. Simply try to come up with a floor plan that will offer you the things your current plan is lacking. 
Make sure there's plenty of light

Since the kitchen is the area where there are a lot of extremely hot pots and pans and numerous sharp objects left and right, you want to make sure that it's well-illuminated. That's why you need to ensure that you create a good lighting layout that will enable you not only to see exactly what you're doing but stay safe while you're doing it as well. So, make sure you implement all three layers of lighting in your kitchen design and ensure that you always work in a bright and well-illuminated space. 
While all of these tips may sound somewhat basic at first, you'd be surprised just how overlooked they usually are. People sometimes tend to forget to pay attention to the most common of things, which often results in stress, frustration and the subpar outcome. That's why you need to make sure you've planned everything out and prepared well for the project at hand.