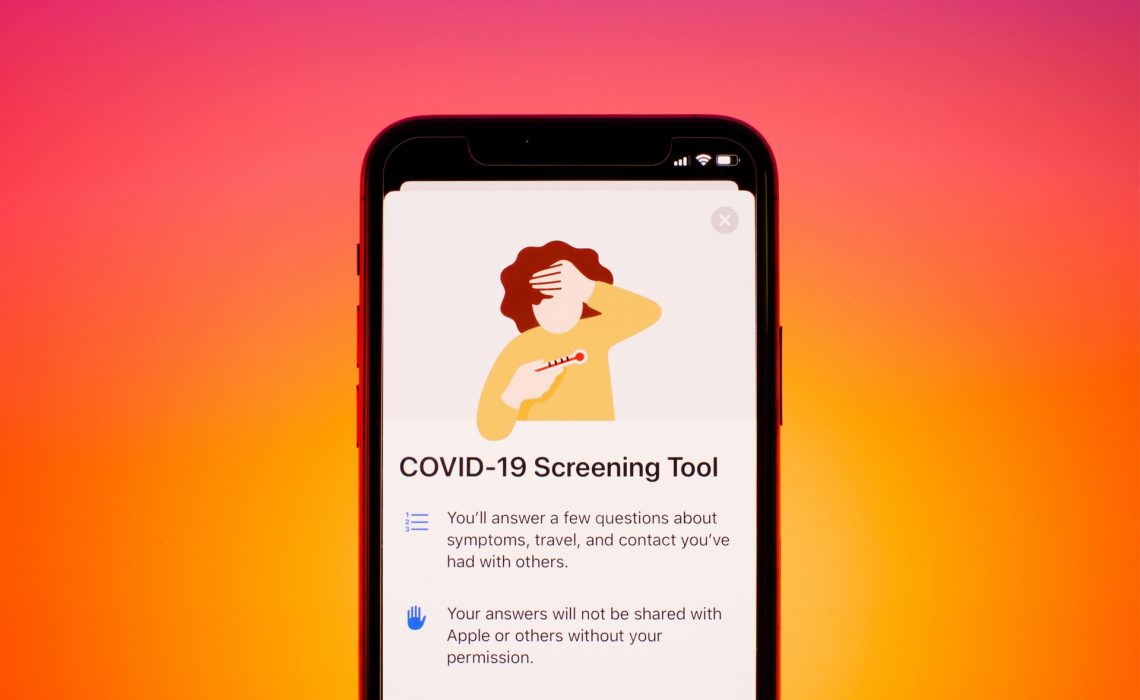 The recent pandemic has significantly changed the lives and lifestyles of people around the globe. 
Governments have enforced lockdowns. Besides, many employees are now working from home, as businesses struggle to operate despite these uncertain times. 
Schools are conducting online classes while e-commerce businesses ensure that they are doing COVID-safe deliveries. 
According to Life Sciences Expert Michelle Dipp of Biosprings, "COVID-19 has become a catalyst for a digital transformation. Because of these changes, high-impact technology has made its way to offer solutions for all these challenges. It also accelerated other trends that are already underway before the pandemic." 
Here are the eight best technology trends that emerged during the COVID-19 pandemic: 
Telehealth
This technology is an effective way to curb out the virus' spread while offering patients primary care. Personal IoT devices that are wearable can effortlessly track one's vital signs. 
Moreover, chatbots can make a diagnosis based on the symptoms that are experienced and identified by patients. 
However, in countries where medical expenses are high, telehealth must be covered by medical insurance. To operate, one needs a level of tech literacy and a stable internet connection. 
Another thing to note- physicians can also offer medical care to patients in the same jurisdiction. When they were written, these regulations may not have prepared for a world where telehealth will be widely used. 
Digital and Contactless Payments
Because cash can also be a potential medium for COVID-19 transmission, contactless payments are now prevalent in various establishments. Even e-commerce businesses encourage mobile payment to lessen the need for human intervention. 
Whether through credit cards or e-wallets, these digital payments allow people to make online purchases and pay for goods, services, and utility.
However, the World Bank pointed out that there are still 1.7 billion unbanked people. Meaning, they are less likely to have access to these kinds of digital payments. 
Moreover, the availability of these digital payments may rely on the Internet and smart devices. Plus, people who use digital payments are required to look for a safe platform where they can cash-in or top-up their mobile wallets. 
Remote Work
A lot of companies have asked their employees to work from home or do their work remotely.
Remote work is made possible with technologies like virtual private networks (VPNs,) virtual meetings, work collaboration tools, cloud technology, and more. 
Even facial recognition technologies allow a person to show up in a virtual background and preserve their home's privacy.
Apart from preventing the spread of the virus, working remotely saves time on the commute and encourages employees' flexibility. 
Distance Learning
It was around mid-April when schools and universities from 191 countries implemented closures. This move from the academe affected over 1.57 billion students. 
Nonetheless, there are school bodies that are against implementing academic freeze despite strict quarantine measures. As a result, educational institutions are now offering online classes. This is to ensure that the students' education will not be disrupted. 
Some of the technologies used in distant learning are augmented reality, virtual reality, AI robot teachers, etc. 
Online Shopping
The pandemic has transformed online shopping from something nice to have to an essential. 
But an e-commerce business must have a robust logistics system to work and be successful. After all, handling and shipping products are not virus-proof. 
This led companies and restaurants to implement contactless delivery payments. Usually, goods will be picked up and then dropped off in a particular location. 
Robotics and Drones
The retail, food, manufacturing, and logistics industry are among the pandemic's hardest-hit sectors. 
There's also been a strong push to develop robots and research on robotics. Robots are now being used to disinfect areas and even deliver food to people who are in quarantine. 
For instance, the biggest e-commerce giants in China are also developing robot deliveries. 
5G Networks
Remote working and online learning led to the increased demand for faster network bandwidth. Hence, the market demand is accelerating the deployment of 5G networks. 
The 5G network offers a better quality service. It also caters to particular services like the Internet of Things (IoT) or low latency applications. 
Thus, it is not surprising that telecoms are rummaging to find solutions on typical issues like high rollout costs or inadequate monetization prospects. 
AI and Machine Learning
AI and Machine Learning will be playing an essential role in the future's communication solutions. 
Depending on the type of data, network load, or the number of users, AI/ML systems help networks develop a decision to choose the ideal parameters in delivering content. 
For instance, a network wants to switch transmission from one spectrum to another in real-time. As a result, it can massively improve the user experience.
Final Thoughts
COVID-19 has demonstrated the importance of the technological innovations stated above. This also means that people and businesses see ways to leverage technology once the pandemic is over and beyond. 
Meanwhile, ensuring that these technologies are properly implemented is essential to remain competitive.