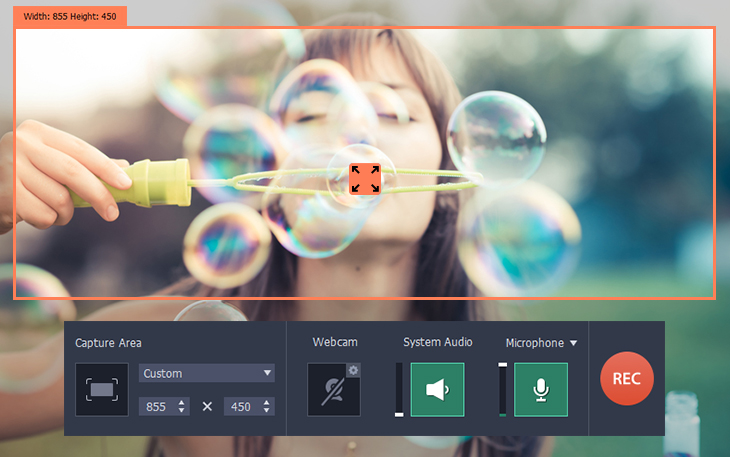 Most of the creative people today use their computers is varying roles to add those extra muscles to their creativity. This can include anything from arts to design, from programming to web design; the possibilities are enormous. Also, creative guys love to share their knowledge of their how-to and other such tinkering and experiments with a larger number of audience. For this purpose you need checkout screen recorder Windows 10.
This brings about the need for having a video recording suite that easily and efficiently records all your workings and functions on the screen.
The Movavi Screen Capture Studio is the right screen recording suite that does the job. Given below, are the steps that explain in detail about how to record the screen, start till the end:
– After you have done installing the software, click on the Record Screen option
– Now select the recording area of the screen by positioning the cursor on one end of the screen and dragging it across the screen from one end to the other. You can also choose that area of the screen by positioning the cursor over the application window. You can also select the area by choosing the selection size from the Capture Area list.
– You can also select what kind of audio device you will be using for your narration such as a microphone or a speaker.
– If you want to highlight the keyboard and choose the cursor actions, go to the Capture menu and select options such as Keystroke Recording and Cursor Effects.
– Once you are done with the settings, now is the time for the actual recording. Click the Rec button for recording the screen. You also have the Pause and Stop buttons for their respective functions. The application also allows you to use hotkeys such as F9 for pause, F10 for stop and F8 to get a screenshot.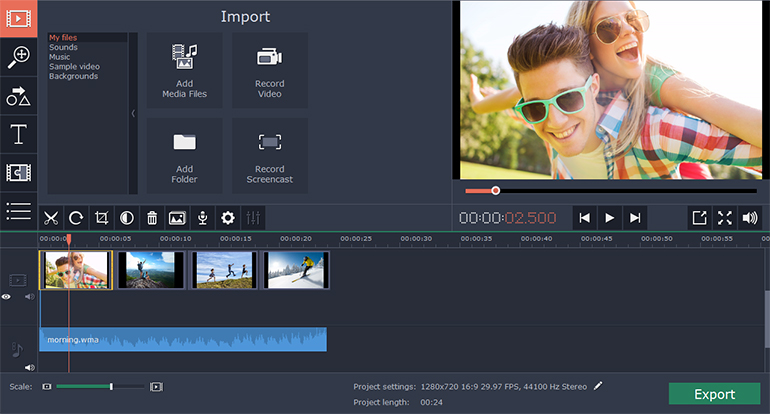 – After you have clicked Stop, the video reopens in an MKV format where you can review the video and take a look at your final product.
– Click the Open in Editor Option to check the final video product. To save it finally, click the Export option and select your device such as a computer, smartphone or online.
– To change the video format, click the Save As button and check out the quick access panel and select your favorite format. If your desired format is not present, click the More Presets menu and open the Video/Audio tab and save your recording in your desired format.
You can also record important video chats. For example, you can record a vital Skype interview that and add notes and features to it in the form of text. This can be so useful for you to be used for a future reference.
Using the Movavi Screen Capture Studio is so easy, you will soon love it and start using it for all your screen recording works.