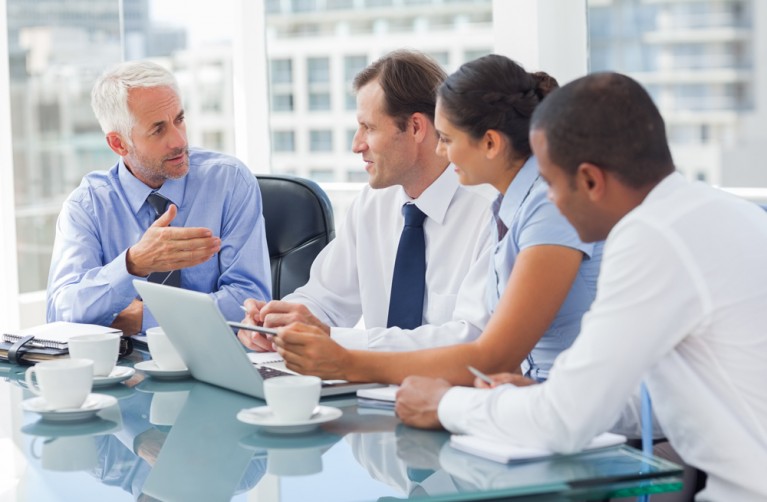 Insurance helps us to do exactly what this quote suggests. We all face many kinds of risks: risk of meeting with an accident, falling sick, being a victim of a natural disaster or fire, and above all risk of life. All these risks not only come with pain and suffering but also hurt financially. Insurance is one way of being prepared for the worst; it offers the surety that the economic part of the pain will be taken care of. In this article, we take a look at some of the top insurance companies. There are many criteria on the basis of which such a list can be prepared: premium collections, market capitalization, revenue, profit, geographical area, assets and more. The following list focuses on a number of factors and the insurance companies on it are in no particular order.
With over 102 million customers in 56 countries and an employee base of 157,000, AXA is one of the world's leading insurance groups. Its main businesses are property and casualty insurance, life insurance, saving and asset management. Its origin goes back to 1817 when several insurance companies merged to create AXA. The company is headquartered in Paris and has a presence across Africa, North America, Central and South America, Asia Pacific, Europe and the Middle East. In 2013, AXA as a move to increase its foothold in Latin America acquired 51% of the insurance operations of Colpatria Seguros in Colombia. During the same year, AXA became the largest international insurer operating in China as a result of its 50% acquisition of Tian Ping (a Chinese property and casualty insurer). In addition, the company acquired the non-life insurance operations of HSBC in Mexico. The AXA Group reported total revenues of €99 billion for fiscal year 2015.
The second best insurance company is Zurich Insurance Group, a Switzerland-headquartered global insurance company, was founded in 1872. Zurich Group, together with its subsidiaries, operates in more than 170 countries, providing insurance products and services. The core businesses of Zurich include general insurance, global life and farmers insurance. With its employee strength of over 55,000, Zurich caters to the vast insurance needs of individuals and businesses of all sizes: small, mid-sized and large-sized companies and even multinational corporations.
Berkshire Hathaway Inc. is ranked number three. It was founded in 1889 and is associated with Warren Buffet, who has transformed a mediocre entity into one of the largest companies in the world. Berkshire Hathaway is now a leading investment manager conglomerate, engaging in insurance, among other sectors such as rail transportation, finance, utilities and energy, manufacturing, services and retailing through its subsidiaries. It provides primary insurance, as well as reinsurance of property and casualty risks. Companies like Berkshire Hathaway Reinsurance Group, GEICO, Berkshire Hathaway Primary Group, and General Re, National Indemnity Company, Medical Protective Company, Applied Underwriters, U.S. Liability Insurance Company, Central States Indemnity Company and the Guard Insurance Group are subsidiaries of the group.
If you are also interested in best home and auto insurance company, please visit our website for more information.