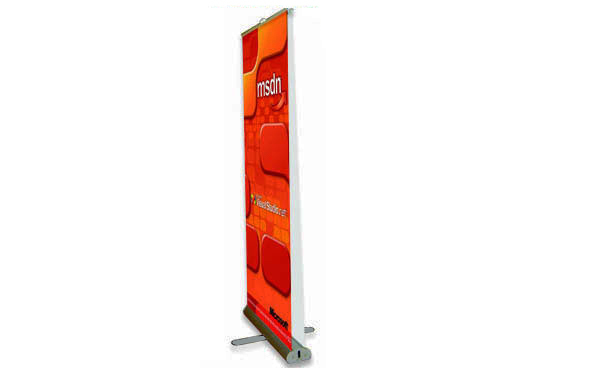 Banners are effective marketing and advertising materials that can be used indoors and outdoors. There are various types of banners to choose from including hanging, wall, bent, and roll up banners to name a few. Aside from the type of banner, another important thing to consider when determining the best banner to use for an exhibition, trade show, indoor or outdoor advertisement, or whatever event you're having or participating in, is the material. There are various banner materials to choose from and each has its own pros and cons.
Fabric Banners
Fabric banners are often used indoors because they can get wet if used outside and it rains. However, there are now fabric banners made to withstand heat and rain, although it would still take some time for them to dry. They are also prone to crease just like any fabric material, which means ironing may be needed, especially when stored. This type of material has vibrant prints, making your banner more colourful and lively.
Vinyl Banners
Vinyl is the most common material used for banner printing. These banners range come in various styles, from flags to double-sided roll up banners, which are all available at http://www.rollerbannersuk.com. There are different types of vinyl materials to choose from, with PVC being the sturdiest. There are vinyl banners that are more suitable for outdoor use as they are made to withstand weather changes. This means that whether it rains or shines, the print will not easily fade. It also doesn't absorb water, so you don't have to worry about it getting wet. The only issue is that standard vinyl banners may not endure heavy winds, which can potentially happen, especially if using the banner outdoors. For this reason, various methods are used to make the installation more secure, such as sewing nylon stripping for better stability.
Bond Paper Banners
These banners are typically used for tabletops and banner stands indoors. They are laminated to enhance their durability and make them resistant to water. Choices include glossy and matte, depending on the result that you wish to achieve. While they can also be used outdoors, they may not survive strong winds and changing weather, as other banner materials would do. It's recommended to include this in your options if you're having the event indoors or you'll be using the banner as a display inside your store or office.
These are some of the most popular types of materials used for banners. Weigh your options to determine which will suit your needs best. Take into consideration the design and content too. It must catch the eye and attention of the people that you are targeting. Don't forget to add information on how they may reach you, either through your contact details or social media so they can connect with you anytime.