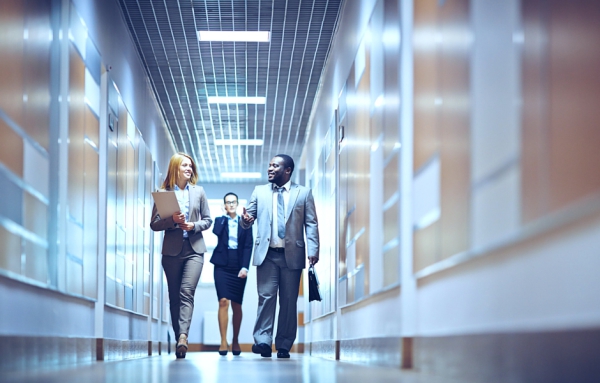 With the number of people taking out short term loans in the UK rising, it is important that people are aware that there are rules and regulations in place to protect them. It can be all too easy for people to feel as though there is no support or assistance available to them but this isn't the case and this is why it is vital that people make themselves aware of the FCA regulations.
The Financial Conduct Authority, FCA, is the organisation that replaced the Financial Services Authority and they came into being due to the Financial Services Act of 2012. The FCA is responsible for monitoring and authorising all of the companies in the UK which provide financial services. There is a need for these firms to provide a certain standard to their customers and if the FCA believes that firms are not living up to these standards, they can suspend or ban them. This is good news for consumers as it provides them with a level of protection.
FCA Regularly Provides New Regulations for the Market
One regulation that the FCA brought into being in 2015 is the fact that lenders have to show that they only provide funds to people who can afford to borrow money. This means companies have to be proactive in choosing their clients and this has led to many lenders tightening up their criteria with respect to providing loans. There will inevitably be some people who have been impacted upon with this change, now finding that they are unable to obtain finance when they would have been able to in the past.
However, if these people have been deemed as being unable to afford to pay back the loan, it is better for them to be prevented from taking out a loan as opposed to being allowed to take out a loan and then fall into financial difficulty.
There is a need for lenders to be more transparent, which is another thing that is of great benefit to clients and customers. A lending company is required to place their interest rates and their level of APR on their site, and they must indicate the amount of money that has to be paid back. One of the outcomes of this move has been the fact that borrowers have a greater level of awareness and understanding over the loans they have access to, which means that they should be better informed about what they can or cannot do with respect to their finances.
Lenders need to be Transparent
Lenders shouldn't be in a position where they can fool or trip up consumers, the lender should be providing the potential borrower with as much information and guidance as possible to ensure that the borrower can make an informed decision. There is no getting away from the fact that many people have doubts and concerns over many firms in the financial sector but these changes have helped to create a greater sense of confidence in the short term loan and consumer finance sector.
Given the level of concern over debt in the United Kingdom, there has to be awareness that debt levels are going to rise and people will need access to this style of loan. It may not the solution that many people are looking for when it comes to finance and debt management but sometimes you need to take a short term solution to place yourself in a better position to make long term changes and improvements.
This is definitely the case when it comes to guarantor loans. If you have someone who is willing to vouch for you and act as your guarantor, you should find that you can obtain a loan at a much more affordable rate of APR. As the APR is the factor that determines how much money you pay back in managing your loan, you'll find that this is going to be of great benefit to you and your finances.
The fact that FCA regulations apply to guarantor loans means you can be confident about how much money you have to spend to service your loan and stay on top of your finances. There are many ways in which people can obtain support in dealing with debt and the presence of the FCA is great news for many people looking to improve their current financial status.
Andrew Reilly is a freelance writer with a focus on news stories and consumer interest articles. He has been writing professionally for 9 years but has been writing for as long as he can care to remember. When Andrew isn't sat behind a laptop or researching a story, he will be found watching a gig or a game of football.