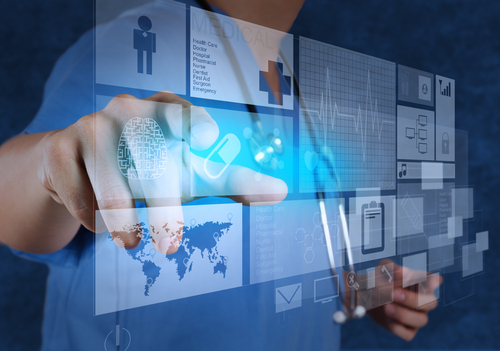 Human life and activities are constantly been shaped by new developments in technology improve almost every day. This includes the way people travel, shop and communicates with friends. Unarguably, technology is steadily transforming the way people behave.
In today's world, the role of technology in every industry and individual life cannot be overemphasized. One of the most important industries in which technology plays a significant role is healthcare. As a way of saving and improving countless lives around the world, this merger has rightly proven to be responsible.
In the healthcare sector, medical providers are now being provided with fresh ways to practice medicine and new tools to work with, courtesy of breakthroughs in communications, treatments, research, and information gathering.
Unarguably, since the beginning of the professional practice of medicine, physicians have never enjoyed a better way to carry out diagnosis and treat their patients as they are doing today, thanks to the recent advancements in medical technology. The continuous development of technology in the medical field has helped to save countless lives and improve the overall quality of life.
In a bid to providing basic health, Medical Technology PR takes an integrated approach to communications with capabilities spanning research and measurement, graphic design and multimedia, marketing and branding, and public relations, digital and social media.
Medical Technology PR provides a truly integrated approach to communications, useful insights and creative know-how that allow brands to communicate across the wellness spectrum.
If there is a field where innovation plays a critical role in sustaining health, it is medical technology. This broad field encompasses areas like information technology, pharmaceuticals, biotechnology, the development of medical devices and equipment and lot more have entirely contributed significantly in improving the general health of people around the world.
Undoubtedly, technology has made an incredible impact on medicine as it has virtually affected every aspect of the field from complex technologies like robotic prosthetic limbs, artificial organs and MRI machines to small innovations such as ankle braces and adhesive bandages.
To this end, Medical Technology PR helps to handle an accountable care organization, surgical device companies, healthcare attorneys and consultants, care management companies, home health agencies, medical societies, physicians' practices and networks, imaging facilities, surgery centers, social media and online marketing for hospitals, community outreach and all public relation matters.
The reliance on medical technology cannot be overplayed in the healthcare industry. Withbetter diagnosis, surgical procedures and improved patient, amedical technology public relations can continue to find ways of improving the practice through the development of these brilliant innovations.
In a bid to helping clients achieve their objectives, public relations professionals are highly experienced individuals who are expected to serve as partners to help them achieve their communication goals. This can be done by providing a complete suite of communications through appropriate channels which are aimed at reaching target audiences.