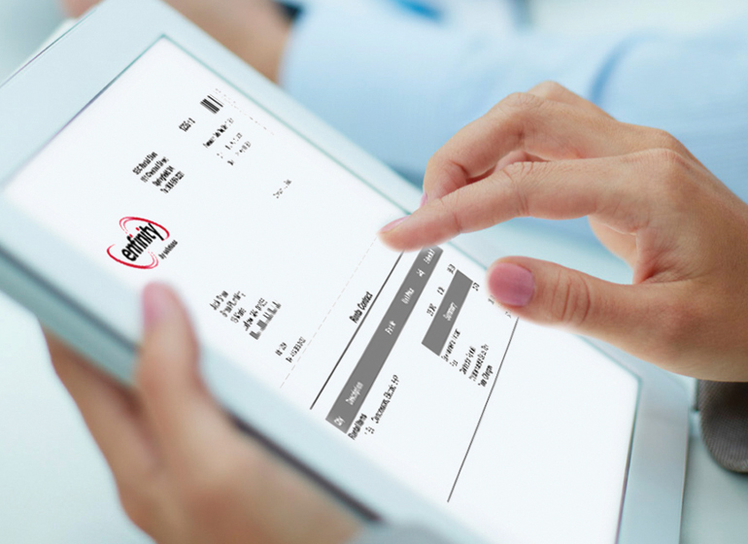 Businesses need to evolve with the changing facets of technology. Whether you have a bring your own device (BYOD) policy in place or use cloud solutions, your business needs to adapt itself to new technologies. Every department of your business can be affected by such innovations and the way they operate, not to mention the finance department. Although the B2B sector has shown slow response when it comes to embracing new technologies, its perception towards electronic invoicing and AP automation are changing, of late. Based on the recent data provided by the e-invoicing and e-billing company Billentis, out of the total 170 million invoices sent by the government sector and global organizations in 2014, only a 26 billion were exchanged in the electronic form.
Though the migration from a paper-based system to digital billing has been sluggish, the benefits of e-invoicing for the B2B sector cannot be belittled. Here are some of the reasons why B2B businesses should embrace electronic invoicing:
Cost Saving
According to a Billtrust survey, the greatest advantage of electronic invoicing is significant cost saving. As per the research, a complete invoice automation system can lead to a savings of 60-80 percent compared to the old paper-based systems. Better cash-on-hand management is extremely important for the success of your business as credit markets are pretty tight, and many banks are still expecting to return to the pre-recession levels. As far as other financing options are concerned, they are still unprepared to meet all your funding requirements.
The chief benefits of e-invoicing include savings on postage or the time wasted in managing paper invoices. Billtrust says that a few businesses reported that electronic billing lessened the number of days their accounts receivable remained due. This implies that suppliers will be paid quickly and buyers will become least negligent of their invoices. Although migration to AP automation includes some upfront expenditures, B2B businesses taking the plunge will recover the costs in just six months.
Customer Satisfaction
The customer-centric thought process has now penetrated several facets of B2B interactions, be it ecommerce or billing. According to the Billtrust survey, 89 percent of the participants in the poll specified that a customer-oriented invoicing solution is the principal constituent of consumer satisfaction. Your goal is to make the invoicing and procurement process as simplified as possible. The key to the success of winning your customer's confidence is by solving their daily problems. B2B customers are now looking for convenience and customization when it comes to AP automation solutions.
Technologically Advanced
Adapting to new technologies is now not uncommon for B2B businesses. Take for example, the adoption of cloud-based solutions. Based on a survey by the International Data Group (IDG) in 2014, most of the businesses are now using at least a single cloud-based application, and a further 18 percent are thinking of implementing cloud technology within the next couple of years. This means that by the close of 2015, more and more businesses will be leveraging cloud-based technology.
As per  Billtrust, 75 percent of companies are planning to improve their e-invoicing and payment system in the near future. Innovative technologies such as the Internet of Things (IoT) and sensors lessen human interference and help employees spend more time on innovation and customer service. With invoice automation, you longer need to waste time on managing paper invoices, seeking approvals and making payments. These tasks can be achieved with a few keystrokes or simple clicks of the mouse.
The benefits of electronic invoicing can't be overlooked. Whether you wish to cut cost, improve customer satisfaction or evolve with innovative technologies, e-invoicing is the mantra for the success of your business.