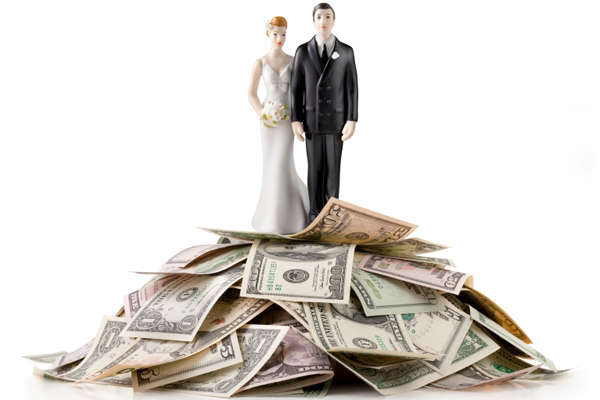 There are a lot of expenses involved in a wedding and it is crucial to the planning process that you are able to prioritize your budget correctly. Too many couples fail to do this and end up having a rather unpleasant surprise when they tally up all the money they have spent on their wedding.
The most major expenses associated with a wedding include the venue, vendors, food, flowers, and entertainment. Obviously the first priority should be to ensure that you can afford your wedding venue as without that there is no wedding.
Before making any plans whatsoever you need to sit down with your partner and determine the exact dollar amount that you can spend on your wedding. Once you have that amount you need to make a list of the biggest expenses and tackle them first. Once the big expenses are out of the way you can focus on the smaller details of your wedding.
One consideration that will factor into your wedding budget is whether or not it also includes the money you will need for the honeymoon. Many couples choose to scale back their honeymoon from what they originally wanted. If this is not something you and your partner are willing to do you always have the option of postponing your honeymoon for a set period time after the wedding. Some couples wait weeks or months for their honeymoon while others sacrifice it for up to a year.
For many women the expense they care about the most is their wedding dress. If you are willing to settle for a discount dress then you can put your dress lower on the list of priorities when you are setting your budget. If you have your heart set on a designer wedding dress you will likely have to make sacrifices in other parts of your wedding planning.
For most men, the party is the primary concern when they are thinking about where to spend their money. Things like having an open bar for drinking and picking up some really low priced wedding sparklers to play with are more important than how their tuxedo looks, so a long discussion about where to spend your wedding budget is definitely in order so everyone is on the same page.
Only you and your partner can decide what is the most important to you and this is different for every couple planning a wedding. It is important that you and your partner agree on prioritizing your wedding budget. For example, if you are foodies you may want to scale back other aspects of your wedding so that you can afford to spend more money on that aspect of it. This could also include the expense of your wedding cake. If you are looking to cut costs while prioritizing your wedding budget you may want to consider getting cupcakes in place of a wedding cake. It will cost you less so you will have more money to spend on other aspects of your big day and it will be much easier to send your guests home with cupcakes than with slices of wedding cake.
Prioritizing your wedding budget is all about taking a good long, honest look at exactly what you want to get out of your wedding day. The better you prioritize your budget the more unforgettable of a wedding day you and your partner will have.