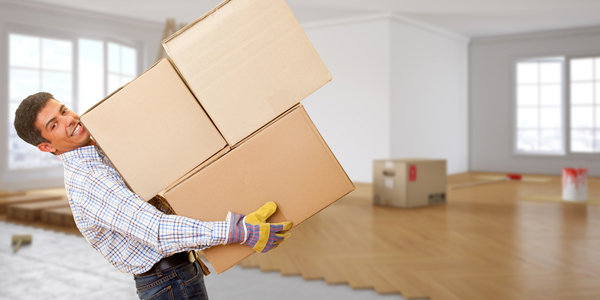 Anyone would agree that planning a move – whether it's a residential or business move – can be a daunting task. There are plenty of factors to consider, and if you forget any one of these factors, you can be in for a difficult time. One particular task that most of us do not look forward to is packing. Whilst you can always hire a professional removal company for this, you still have to sort through your items and determine which ones to take, which ones to dispose of, and which ones to place in a storage facility.
Here, then, are a few essential packing tips to make the task easier:
Plan Ahead
Packing should be done at least two weeks before your move, and you can begin by making a checklist for priority items. What you can do at this point is sort through all your items and decide which items to donate and which ones to sell. At this point, you can make an estimate of how many boxes you will need and purchase or acquire these in advance. Get boxes of different sizes, and make a list of the necessary packaging materials such as bubble wrap, tape, self-sealing bags, and the like. When purchasing the boxes you need, choose those made with corrugated cardboard, as they are stronger than regular boxes.
Prepare Boxes for the Essentials
Whilst you are in the process of determining which items you need, it would also be a good idea to decide which items you need access to as soon as you move into your new location. Make it a point to pack a special box with essential items (things you need as soon as you move), such as coffee and tea, plates and cups, utensils, snacks, and a kettle. There are also a few other items that could come in handy as soon as you move, so make sure to pack these in a separate, specially-marked box. These items might include a torch, pen and paper, a medicine kit, plastic bags, and a tool kit. When loading your items, make it a point to load the ones you do not need immediately first.
Other Tips for Easier Packing
Remember that it is always better to begin as early as you can when it comes to packing. To make this chore easier, start from the top of your home and progress downwards. Begin packing per room, and when you are packing the items in one room
, label them clearly so that you know what is inside each box and write down the room in which these items are contained. Whatever heavy items you have should also be packed in smaller boxes, so you can transport them more easily.
When wrapping items, make sure that those items which are breakable are wrapped securely in bubble wrap. Place them in boxes which are also lined with newspapers for a lesser likelihood of accidents. Packing documents should also be done with care, and keep your important documents together for easier organisation and access.
If you have done all you can and would like to receive professional assistance, you can always turn to a removals company who can give your items the proper care. But when looking for an expert removals firm, choose one which is located near you so that it will be easier to transact with them. If you live or do business in Gloucester, for example, and you need quotes for removals Gloucester firms will be able to assure you of a more convenient, familiar and local service.