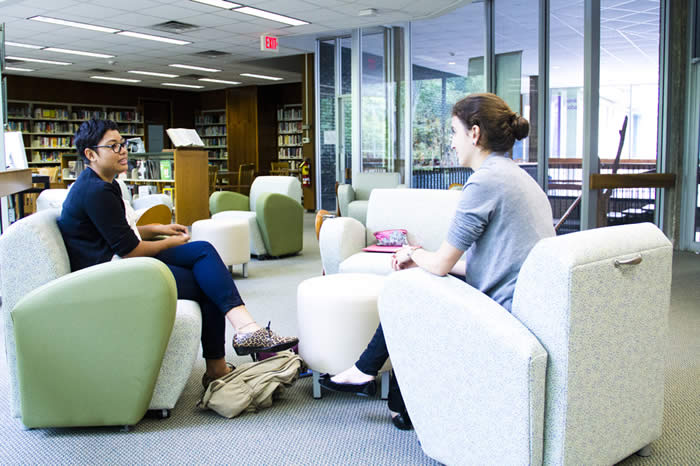 Your teen has recently graduated from the high school and is entering another phase of university which is totally different than the high school years. You might have certain regrets in relation to the yesterday's high school education and academics, but you have another chance to enhance and remove all your fears and concerns as well as your regrets in the university years. You can assist and participate as much as you want, in deciding and helping your teen choosing the right environment for education, followed by the subject courses and handling the fee structures. This is the time when you can actually partake and contribute with your understandings in the field of the new academic structure. During the high school years, you were pretty concerned with the hectic and the stuffy routine of your teen and you have regrets as you could not do anything about it to diminish and alter the daily routine of your teen. But it is never too late, your teen is deciding to enroll in university, so contribute as much as you want and analyze the organization to its full extent. You can visit the campus, pay a quick visit on the orientation sessions and even talk to the professors. The reason behind this is that you have seen your teen suffer during the years of high school, you have seen and observed that even though your teen is putting input to a maximum range, the results are not up to the standard. Despite doing homework in time, they are still fatigued and tired and stressed out by the hourly deadline and tight schedules. So make sure you scrutinize and examine the educational lifestyle of a university. This will guide you about the basic insights and knowledge and acquaint you with the lifestyle and routine your teen is supposed to live with for the rest of university life.
Quality Over Quantity
One of the negative aspects of the current educational institutes is that teens are burdened with a load that includes assignments, projects and tasks which are out of their league. This is more than they can carry and with the tight schedules, quality of education is crushed and is no more given priority to. The entire focus then remains on the quantity and the number of assignments rather than conducting such tasks in a more isolated environment filled with creativity.
Burdening the Young Minds
As mentioned earlier, creativity and innovation of every single student are crumpled down. With increasing number of tasks, assignments writings, articles, projects and so on, students hardly get time to revise the current and existing lectures, making education more difficult for them. So make sure you are analyzing the new institute properly well, so that teens are acquainted well and are aware of how to perform the task of the college paper.
Outdoor Activities
Accepting the fact that their teens will be burdened throughout their age with studies, it is essential to initiate activities that generate physical motivation within them. Without the proper use of games and sports, these teens will be on the verge of collapsing and will not be able to cope with the settings, mentally.
Importance of Practical Work
Make sure that your teens are getting the right kind of educational package that involves theory as well as practical work. They should be allowed to conduct experiments in relation to the subject they are taught so that their understandings are increased and enhanced.
Teach your students that education is merely not a job or an obligation, rather it is a long, ongoing process that transforms an individual and gives them confidence by lifting up their morale. It is through education that an individual gets leverage over others in terms of personality and character development. So make sure your teens are exposed to the right kind of education in every phase possible.
Author Bio:
Sarah Alex has been a key writer for the online assignment completion company at EssayTigers.co.uk for over a decade. Her skills and abilities when handed a pen and a paper has made her the most sought after writers in the country. Students from all over the world love his services and also take Essay Writing Service. She also contacts to the peoples through social media like Facebook-Twitter-Gplus.