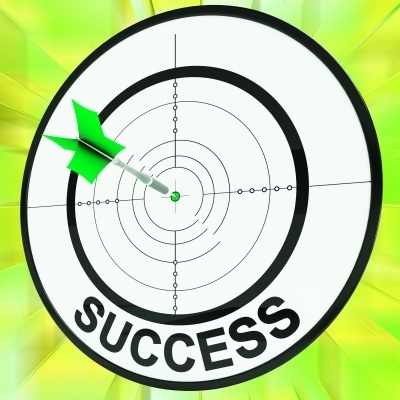 Maintaining a positive cashflow for your company is vital to the growth and expansion that you want to experience in the coming fiscal periods. Knowing how to effectively manage the funds that are flowing into and out of your organisation is critical to the amount of success that you'll have as you market and sell your products and deal with vendors on a regular basis. There are some basic steps that you should take as you move your company forward with financial stability and success; let's review some of these initiatives that can keep money flowing positively into your coffers to use as you honour your financial obligations to those who help you to do business.
Be Creative
When you notice that some of your clients are having trouble paying on time, offer them some incentives that will make paying early or on time worth the extra effort that they take to pay their invoices. Once these programmes are announced you may also want to attach a penalty to any late payments that contribute to the cashflow problems that your company may be experiencing. Examine your invoice procedures or ask for help from a company such as ultimatefinance.co.uk to help you tailor solutions that are specifically designed for your organisation. Knowing what to put on your invoice, when to send it out, and how to collect it effectively are steps that ensure a positive cashflow at all times.
Think Credit
Do you thoroughly check the credit status of your clients before you extend credit to them? It's imperative that you have a well-established and defined credit policy that is understood by your clients before goods or services are delivered to them. Don't hesitate to contact clients that are slow to pay their invoices to determine if they are having financial issues so that you can work out an arrangement for payment or prevent providing them with additional services until they pay what they owe your company. This will also be a good time to discuss your incentive schemes as well as penalties imposed for late payments.
Plan B
Determining what is wrong with your cashflow system may take a few weeks to completely understand, so whilst you are in the midst of revamping your invoice and payment systems you should have a Plan B in place to help you honour your own financial obligations. Find a team of professionals that is trusted and experienced at helping you to alleviate your stress by intervening and providing you with financial assistance. A financial solution can be achieved until you resume your business operations as usual if you take the time to explore all of your options and the programmes available.
Effective cashflow management requires skill, patience, and attention to the details of your day-to-day billing and collecting procedures. Think your plans through carefully and don't hesitate to make adjustments that improve your invoice process so that your corporate budget will always be ready to handle your financial affairs with success.