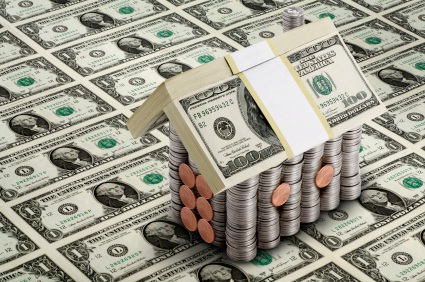 Faridabad, a developing region is just 25 kilometers away from the capital of India, Delhi. It offers great properties at highly economical rates. The reason why the real estate is flourishing in this region could be the infrastructural and geographical benefits that the city provides.
Faridabad offers great job opportunities to the youth. You could join some of the top class multinational companies. Besides this, you could become a part of several small scale, medium scale and large-scale industries. Not only this, you could also begin your business here. Till date, more than 15000 industries have been set up in Faridabad- ballabgarh region.
All you need to know about the Nehrapur Region of Faridabad
The nehrapur region offers brilliant scope for the infrastructure development. A new expressway is being built in the region that will connect the nehrapur region of Faridabad to other well-flourished regions like Gurgaon and Noida. Hence, many investors are eager to invest in the flats in Faridabad.
The whole region is divided into many sectors like sector 36, 17, 25 etc. If you have a low budget, you could invest in low quality regions at about 3700 per square foot. On the other hand, if you are willing to spend more, you could invest in the well-developed flats at 3800 per square foot. If you rent the property, you could easily receive rent of Rs. 9 per square foot.
Surajkund- Invest your Money Here
Surajkund is another town of Faridabad. It is a greener and cleaner area with all the advantages and luxuries. It offers great connectivity to the south Delhi. This is the reason why the demand for real estate is increasing in this reason. You could visit the town via Mehrauli badarpur road or the Gurgaon Faridabad road.
Not only this, the city offers great access to malls and hotels. Moreover, there are few tourist places to spend quality time including sun temple and Asola Bhatti wild life sanctuary. You could buy Faridabad property at highly affordable prices ranging between 6900 – 7500 per square foot.
Check Out the Properties of Green Valley
Green valley is a great location in Faridabad with all the luxuries and amenities. Many malls, big bazaar, Mathura road and other locations are just a walking distance from Green valley. You could be sure of receiving heavy returns on the real estate investments. The properties here range between 5600 – 5800 per square foot.
You could check other areas of Faridabad including the NIT, Dayal basti etc. Dayal basti is located nearby ballabgarh and NIT etc. It offers good tourist attractions including the national museum. If you wish to buy a 2 BHK flat you have to spend only about 30 lakhs. Not only this, you could also buy a office space at 9000 per square foot conveniently. This is certainly a great deal to crack and enjoy unlimited benefits. Experts believe that in the upcoming years, the rate of the properties will double.